Capitol Hall Renovation
08.15.2016
Goddard Riverside celebrates the renovation of their Capitol Hall residence.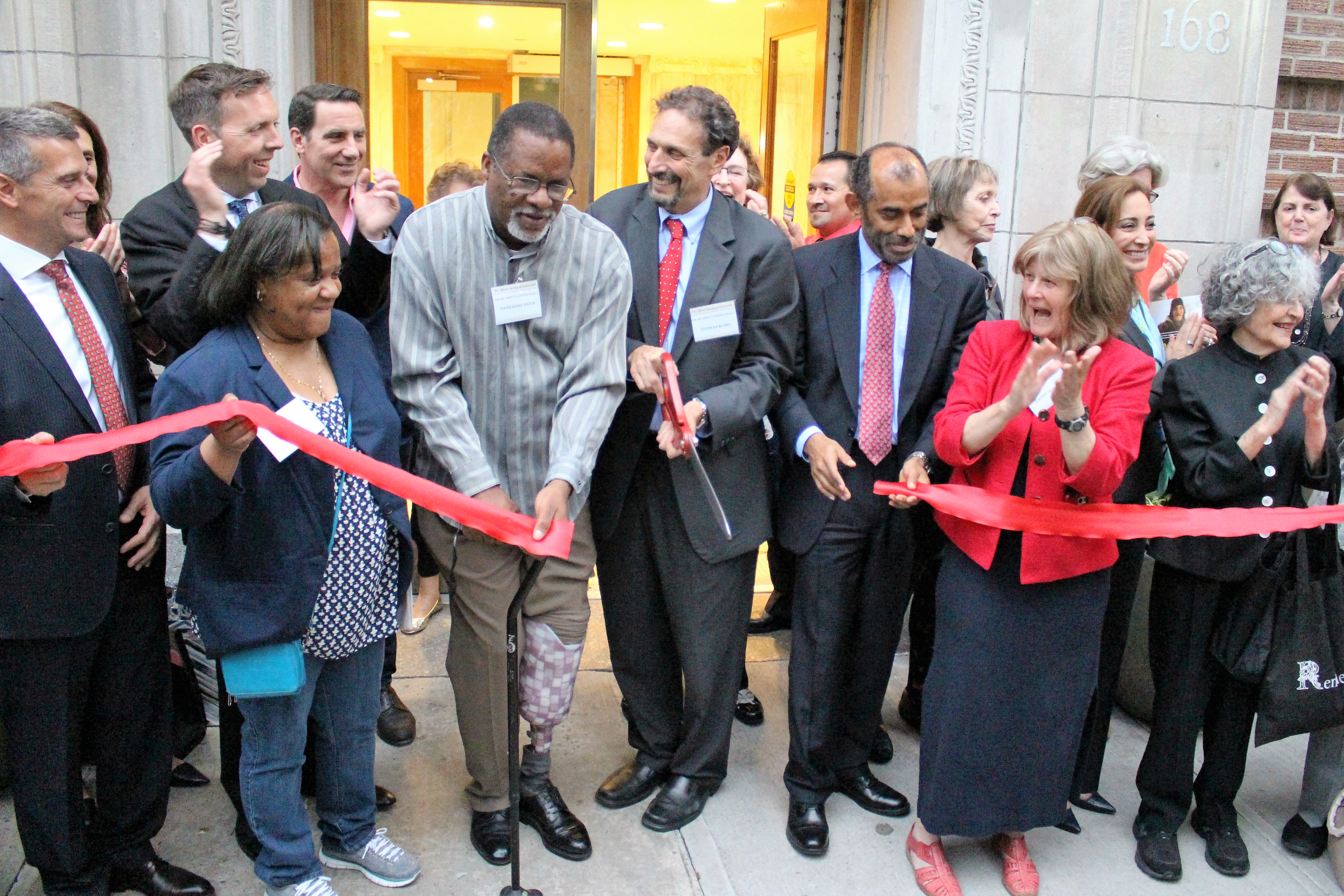 Cutting the ribbon at the renovation ceremony.
On May 24th, Goddard Riverside celebrated the renovation of their Capitol Hall residence. One of the very first supportive housing residences in NYC, Capitol Hall was opened initially in 1983. Back then, plans were afoot to convert the decaying SRO into luxury housing, when a group of neighbors on the Upper West Side got together and took a stand in support of preserving affordable housing for their low-income neighbors. The building now houses 200 people including those who have been homeless and those were at risk of becoming homeless.
The recent upgrades give each tenant a private kitchenette and bathroom. The project also restored the building's beautiful marble lobby, and added community space for social and educational activities.
The New York Times published a stirring article from a former Capitol Hall tenant on the occasion of the re-opening.
"With help from our partners, we've made Capitol Hall a building any New Yorker could be proud to call home," said Goddard Riverside Executive Director Stephan Russo. "We're grateful for the opportunity to restore this building to its former glory—and to help the people who live in it restore their lives."
Congratulations, Goddard Riverside!
| More Posts about:
What's New
,
New York City
,
Member News