Categories: Network Events
09.18.2017
We have much to celebrate this year!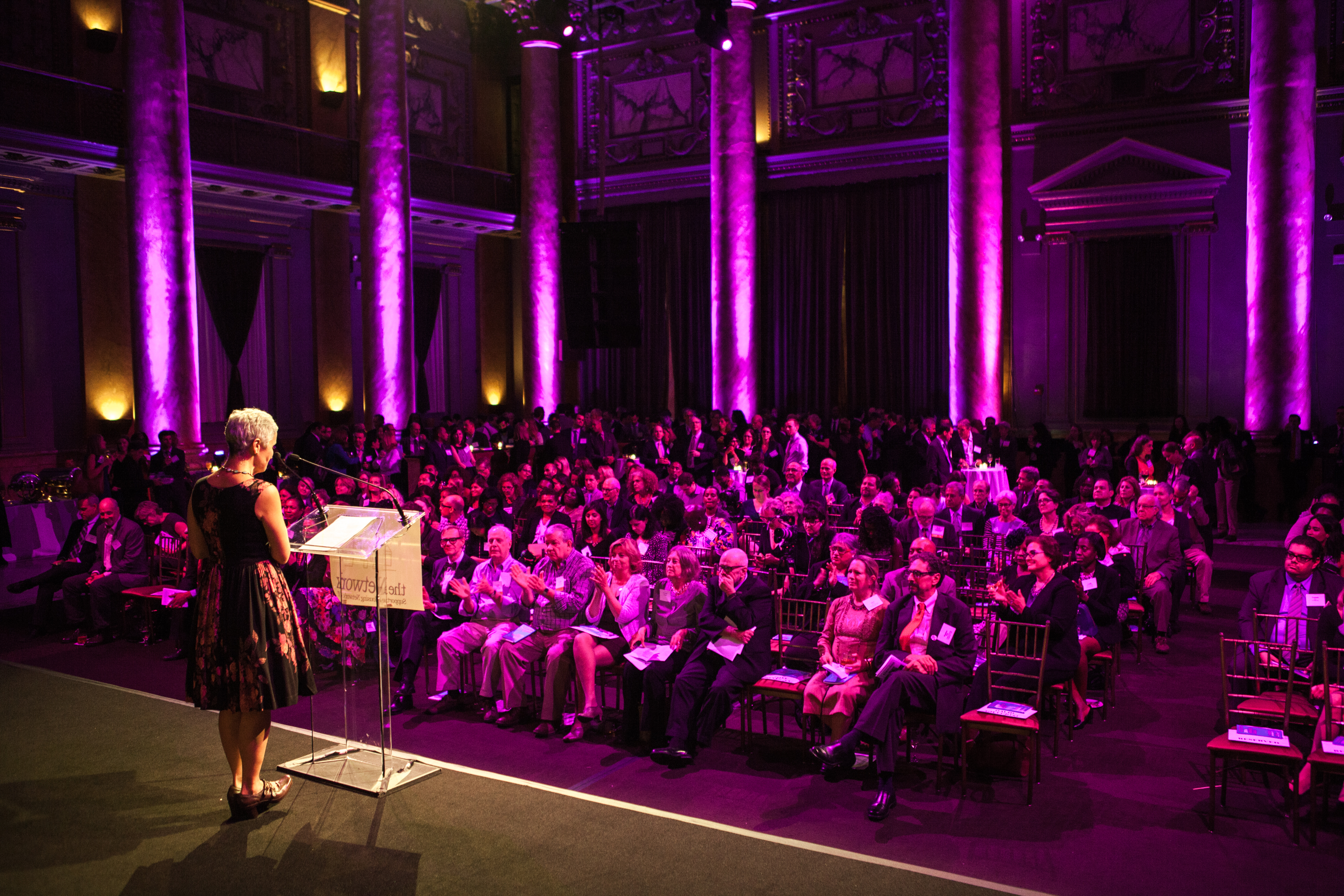 Executive Director Laura Mascuch addressing the 2016 Network gala.
There are only a few weeks left before our 2017 Awards Gala on Wednesday, October 18th at Capitale. We have much to celebrate this year, so please plan to attend this wonderful event! We'll be honoring RuthAnne Visnauskas Commissioner & CEO of NYS Homes & Community Renewal as Government Partner of the Year, for her pivotal role in securing the state's landmark Empire State Supportive Housing Initiative as well as her part in ensuring its swift implementation. We are also delighted to honor the decades-long contributions of Deutsche Bank as Private Sector Partner of the Year, including Deutsche's creation of the innovative DB Share program and the bank's longstanding support of both the Network and our nonprofit providers.
We also look forward to honoring our outstanding supportive housing tenants and residences of the year.
The Network would like to thank our Gala co-chairs, Hercules Argyriou of Mega Contracting Group and Ralph Fasano of Concern for Independent Living and the Gala Committee for spearheading our fundraising efforts.
We look forward to seeing you and celebrating your achievements next month.
Hope you can join us!