NYC HPD Supportive Housing Loan Program (SHLP)
Status
Available
Type
Capital
Source
New York City
Procurement Agency
NYC HPD
Total Annual Award
Varies.
Tenant Eligibility Criteria
Projects developed with SHLP must provide 60% of units for homeless, disabled individuals or homeless families with a disabled head-of-household.
The remaining units can be rented to households in the community with low incomes.
All units must be rented to households earning up to 60% Area Median Income (AMI).
Eligible Applicants
Non-profit developed, permanent supportive housing in New York City.
The standard SHLP model has 60% of the apartments designated for supportive housing tenants and 40% set aside for low-income households in the community.
SHLP funds both new construction or rehab for supportive housing in New York City.
Eligible SHLP costs include land acquisition, construction, professional fees and other soft costs.
Funding Award Details
Awards are made on a rolling basis. SHLP provides up to:
$125,000 per unit for projects using 9% tax credits; or
$75,000 for those using the 4% tax credits.
HPD's Division of Special Needs housing will work with sponsors to secure low-income housing tax credits and gap financing.
Eligible SHLP costs include land acquisition, construction, professional fees and other soft costs.
Amount Details
The construction loan converts to a 30-year permanent loan. Interest rates vary by project, but a typical loan is AFR, typically deferred and accrued.
Term
The principal does not need to be repaid if the property remains affordable housing for homeless and disabled tenants for a 30-year period. For tax credit projects HPD will work with sponsors to match loan terms to IRS requirements. See HPD's term sheet for details.
Network Notes
A 50-unit minimum is preferred.
A reserve of $3,500 per unit plus $3,000 per homeless unit should be capitalized as part of the developer fee.
For single supportive units, only efficiency units are allowed.
Applicants should have a service and operating award from a City, State, or Federal agency to provide supportive services. HPD prefers funding projects that have an award, or are in the process of applying for a services award, for NYC 15/15.
For More Information
Theresa Cassano
Director of the Supportive Housing Loan Program
Division of Special Needs Housing
T: (212) 863-8009
cassanot@hpd.nyc.gov
Last updated: 08/28/2018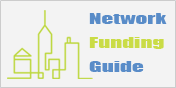 Did you know…
In Minnesota, child welfare cases dropped by nearly 90% for homeless families in supportive housing.