Categories: New York City
04.19.2016
It is illegal in the housing market to discriminate against people based on their lawful source of income.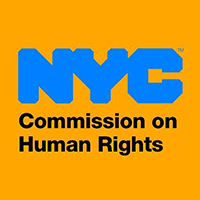 Guest blog post by Darsana Srinivasan, Supervising Attorney, Law Enforcement Bureau, New York City Commission on Human Rights
Public assistance, including housing assistance through a variety of program subsidies and vouchers, is intended to provide individuals with mobility and access to better opportunity, yet it is often not enough to provide people with stable housing. Luckily, an individual's source of income is a protected class under the New York City Human Rights Law. The New York City Commission on Human Rights has been enforcing the source of income protection provided by the Law since its enactment in 2008.
What is a protected category for housing?
Under New York City's Human Rights Law, it is illegal in the housing market to discriminate against people based on their real or perceived race, color, disability, alienage or immigration status, national origin, gender/gender identity, religion/creed, sexual orientation, age, marital or partnership status, pregnancy, disability, lawful occupation, familial status (because children may be residing with them), and their lawful source of income.
What is "source of income" protection?
It is unlawful to discriminate against an individual based on their "lawful source of income," which is defined to include all sources of local, state, and federal public or housing assistance. This includes not only Section 8, but the Living in Communities Rental Assistance Program (LINC), HASA, SSI/SSD, SCRIE, DRIE, CITYFEPS, SEPS, and other public assistance.
Who must follow the Law?
Landlords, owners, building management, brokers, and anyone else having the right to sell, rent, or lease—or approve the sale, rental, or lease—of a housing accommodation. This can include superintendents, building managers, realtors, and salespersons.
What does the Law prohibit?
Unlawful practices based on an individual's lawful source of income can include:
Refusing to sell or rent housing.
Misrepresenting the availability of housing, or trying to steer people into certain neighborhoods, buildings, or apartments based on their source of income.
Setting different terms, conditions, or privileges for the sale or rental of housing. For example, asking for a "side-deal" or additional or larger payments because an individual receives public assistance would violate the Law.
Providing different housing services or facilities depending on a tenant's source of income. For example, by preventing certain tenants from using common spaces or amenities, or by making repairs for some tenants but not for others because they are public assistance recipients is unlawful.
Certain policies, such as tenant blacklisting or setting high income thresholds, may also be unlawful obstacles.
Posting discriminatory advertising or marketing that indicates a preference, limitation, or discrimination. For example, ads that say "no programs" or "working people only" are discriminatory illegal under the Law.
What should someone do if they believe they have been discriminated against?
Call 311 and ask for the Commission on Human Rights, and they will be directed to the Commission's Infoline and our staff will assess the situation. Even if an individual does not want to file a complaint, they, or someone on their behalf, can submit an anonymous tip about a broker, landlord, or other housing provider they believe may be violating the source of income law.
You can learn more about the NYC Commission Human Rights at nyc.gov/human rights