Categories: Federal
12.01.2016
Risks and challenges to the public private cooperation that has allowed our supportive housing stock to flourish in New York State.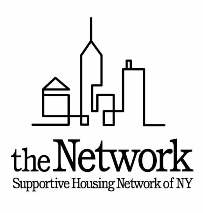 Here at the Network, we remain very concerned by the uncertainty surrounding housing and homelessness policy in the aftermath of the presidential election. The records and proposals of President-Elect Donald Trump along with the Congressional leadership poses numerous risks and challenges to the public private cooperation that has allowed our supportive housing stock to flourish in New York State. This supportive housing has stabilized tens of thousands of homeless people's lives and restored their ability to live with dignity. We, like so many of you, are anxious about the future.
We are, however, buoyed by the fact that we live and work in New York, one of the most progressive states in the union. Our state and local elected leaders stand firmly behind laws and policies protecting the rights of all and are staunch advocates of the supportive housing model that has provided homeless people with hope for regaining a foothold in society. Not only was supportive housing born here, but thanks to consistent leadership and support -- there is more supportive housing here than anywhere else in the world. This model has consistently had bi-partisan support for its proven success in saving lives, saving money and improving communities.
One of the model's strengths is skillfully blending a myriad of state, federal, local and private resources. However, this aspect of the model opens up new challenges in a political and economic climate that is suddenly in flux. In this environment, we will need your help to ensure that all vital resources remain intact, including HUD programs like McKinney-Vento, Section 8 and HOME and major drivers of private investment like the Low Income Housing Tax Credit and tax exempt bonds. We must redouble our partnerships with you and with local and national allies, as well as form new alliances to strengthen our efforts. Rest assured we will be reaching out with specific requests for action on the federal level as the political events unfold.
We have no illusions: we will face enormous challenges to our work in the coming years. But it has never been easy. Our community's determination and commitment is a source of constant inspiration to all of us here at the Network. We commit to being strategic and thoughtful about asking for your help as we go forward together. We will continue to fight relentlessly for you and the people whose lives you transform every day.
If you have thoughts you would like to share, please email me.