Rural and Urban Community Investment Fund (CIF)
Status
Available
Type
Capital
Source
State
Procurement Agency
NYS HCR
AKA/Previously Known As
CIF is a combination and expansion of two former programs: Urban Initiatives and Rural Area Revitalization Projects (RARP).
Total Annual Award
$30 million is available in SFY 2018-19 through HCR's Multifamily Open Window RFP or through HCR's Unified Funding RFP.
Tenant Eligibility Criteria
For Open Window, at least 70% of the units must have a household income limit at or below 90% AMI. CIF funds non-residential space in HCR funded residential projects.
Eligible Applicants
CIF funds hard and related soft costs of retail, commercial, or community facility components associated with mixed-use affordable housing developments in urban and rural communities. Eligible projects:
Address a critical unmet community need in the development's primary market area (e.g. access to health care, affordable fresh foods, services for low income seniors, educational opportunities, daycare for working families, etc.),
​Ensure the continuation of traditional commercial corridors that would otherwise be disrupted by the development of ground floor residential space, and/or
​Complement a neighborhood revitalization plan, including Downtown Revitalization Initiative strategic investment plans.
For Unified Funding, housing units up to 60% AMI.
Funding Award Details
60% of the funding is intended for urban areas and 40% for rural areas. Urban areas are defined as having a population of 25,000 or more.
Amount Details
Per Project Maximum Award: $2 million. Up to $60,000 per housing unit for affordable housing preservation.
Term
There is a minimum ten year regulatory agreement for affordable units. Depending on other sources of funding, regulatory agreement may be longer.
Network Notes
N/A
Applicants are required to provide a 1/3 match of the requested CIF funding amount, which includes but is not limited to cash, developer equity, deferred developer fee, donated property, materials or labor, and other resources as qualified in the applications' development budget and supported by the funding commitment documentation.
For More Information
Read the 2018 Multifamily Open Window RFP here.
Read the 2018 Unified Funding RFP here.
Open Window RFP Contact:
Leora Jontef
Vice President, Multifamily Finance - New Construction
New York State Homes and Community Renewal
(212) 872-0537
leora.jontef@nyshcr.org
Unified Funding RFP Contacts:
Capital District Regional Office
Hampton Plaza, 6thFloor
38-40 State Street
Albany, New York, 12207
Darren Scott, Upstate Development Director East: (518) 485-7608
Counties Served: Albany, Clinton, Columbia, Delaware, Dutchess, Essex, Fulton, Greene, Hamilton, Montgomery, Orange, Otsego, Putnam, Rensselaer, Saratoga, Schenectady, Schoharie, Sullivan, Ulster, Warren and Washington.
New York City Regional Office
25 Beaver Street, 7th Floor 64
New York, NY 10004, (212) 480-4543
Paula Friday, Supervising Project Manager (212) 480-7158
Counties Served: Bronx, Kings, New York, Queens, Richmond, Nassau, Suffolk, Rockland and Westchester.
Buffalo Regional Office
Electric Building, Suite 105
535 Washington Avenue
Buffalo, New York 14203
Leonard Skrill, Upstate Director of Development: (716) 847-3926
Counties Served: Allegany, Cattaraugus, Chautauqua, Chemung, Erie, Genesee, Livingston, Monroe, Niagara, Ontario, Orleans, Schuyler, Seneca, Steuben, Wayne, Wyoming and Yates
Syracuse Regional Office
620 Erie Boulevard West, Suite 312
Syracuse, New York 13204
Leonard Skrill, Upstate Director of Development: (716) 847-3926
Counties Served: Broome, Cayuga, Chenango, Cortland, Franklin, Herkimer, Jefferson, Lewis, Madison, Oneida, Onondaga, Oswego, St. Lawrence, Tioga and Tompkins.
Last updated: 04/02/2019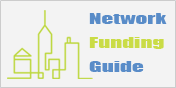 Did you know…
Supportive housing for youth aging out of foster care can generate a lifetime net savings of $90,000 in public sector money for every young adult.