New Construction Capital Program (NCP)
Status
Available
Type
Capital
Source
State
Procurement Agency
NYS HCR
Total Annual Award
Up to $130 million is available in SFY 2018-19 through HCR's Multifamily Open Window RFP.
Tenant Eligibility Criteria
At least 50% of the project's units must be affordable to households earning up to 60% AMI.
Eligible Applicants
NCP provides capital for site acquisition, hard costs and related soft costs associated with the new construction of or adaptive reuse of non-residential property to affordable housing. Financing is only available for site-specific multifamily rental housing that will also have first mortgages financed by tax-exempt or taxable bonds issued by HFA.
Funding Award Details
N/A
Amount Details
New York City and Westchester, Nassau & Suffolk Counties: Up to $140,000 per affordable housing unit.
Rest of State: Up to $95,000 per affordable housing unit.
Term
The minimum regulatory agreement is 30 years.
Network Notes
While NCP is targeted to specific economic development goals, it may be available to the affordable units in mixed supportive housing projects.
Not eligible for use in 80/20 projects.
Eligible applicants include not-for-profit corporations or charitable organizations, or a wholly owned subsidiary of such corporations or organizations, or private for-profit developers. Priority shall be given to not-for-profit applicants that have prior experience in community development projects with at least 51% controlling interest in such projects, and which propose projects that utilize state or city-owned land.
For More Information
Read the 2018 Multifamily Open Window RFP here.
Leora Jontef
Vice President, Multifamily Finance - New Construction
New York State Homes and Community Renewal
(212) 872-0537
Last updated: 04/02/2019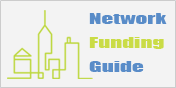 Did you know…
Placing just 25 chronically homeless individuals in supportive housing saved the city of San Diego $7 million.