Multifamily Preservation Program (MPP)
Status
Available
Type
Capital
Source
State
Procurement Agency
NYS HCR
Total Annual Award
Up to $38 million is available in SFY 2018-19 through HCR's Multifamily Open Window RFP. Funding is also available through HCR's Unified Funding RFP.
Tenant Eligibility Criteria
MPP has no specific population/income requirements. If a project is also seeking tax-exempt bond or Low Income Housing Tax Credit financing, it must meet the standard set-aside requirements.
Eligible Applicants
MPP provides financing assistance for substantial or moderate rehabilitation of site-specific multifamily rental housing under a regulatory agreement with HCR or another state, federal, or local housing agency. Rehabilitation work must include the replacement of a minimum of two major building systems.
Funding Award Details
N/A
Amount Details
Per Unit Maximum Award: $50,000.
Term
Minimum 40 year regulatory agreement through the Open Window RFP or 30 years through the Unified Funding RFP.
Network Notes
N/A
Projects in the City of New York must be one hundred percent restricted to households with an income limit up to 60% AMI.Priority shall be given to not-for-profit applicants that have prior experience in community development projects with at least 51% controlling interest in such projects.
For More Information
Read the 2018 Multifamily Open Window RFP here.
Read the 2017 Unified Funding RFP here.
Open Window RFP Contact:
Roger Harry
Vice President, Multifamily Finance - Preservation
New York State Homes and Community Renewal
(212) 872-0506
roger.harry@nyshcr.org
Unified Funding RFP Contacts:
Capital District Regional Office
Hampton Plaza, 6thFloor
38-40 State Street
Albany, New York, 12207
Gary VanWormer, Project Manager: (518) 474-5323
Darren Scott, Upstate Development Director East: (518) 485-7608
Counties Served: Albany, Clinton, Columbia, Delaware, Dutchess, Essex, Fulton, Greene, Hamilton, Montgomery, Orange, Otsego, Putnam, Rensselaer, Saratoga, Schenectady, Schoharie, Sullivan, Ulster, Warren and Washington.
New York City Regional Office
25 Beaver Street, 7th Floor 64
New York, NY 10004, (212) 480-4543
Paula Friday, Project Manager (212) 480-7158
Counties Served: Bronx, Kings, New York, Queens, Richmond, Nassau, Suffolk, Rockland and Westchester.
Buffalo Regional Office
Electric Building, Suite 105
535 Washington Avenue
Buffalo, New York 14203
Leonard Skrill, Upstate Director of Development: (716) 847-3926
Counties Served: Allegany, Cattaraugus, Chautauqua, Chemung, Erie, Genesee, Livingston, Monroe, Niagara, Ontario, Orleans, Schuyler, Seneca, Steuben, Wayne, Wyoming and Yates
Syracuse Regional Office
620 Erie Boulevard West, Suite 312
Syracuse, New York 13204
Leonard Skrill, Upstate Director of Development: (716) 847-3926
Lois Holden, Senior Project Manager: (315) 478-7179 x 219
Kathleen Karpinski, Senior Project Manager: (315) 478-7179 x 217
Counties Served: Broome, Cayuga, Chenango, Cortland, Franklin, Herkimer, Jefferson, Lewis, Madison, Oneida, Onondaga, Oswego, St. Lawrence, Tioga and Tompkins.
Last updated: 06/25/2018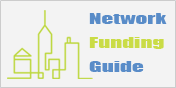 Did you know…
A program for formerly incarcerated individuals with mental illness found that those receiving supportive housing were 40% less likely to be re-arrested than those in a comparison group.