New York State Low-Income Housing Tax Credit Program (SLIHC)
Status
Available
Type
Capital
Source
State
Procurement Agency
NYS HCR
Total Annual Award
Up to $5.5 million is available in SFY 2018-19 through HCR's Multifamily Open Window RFP. AprroximatelyApproximately $4 million in SLIHC is also available through HCR's Unified Funding RFP.
Tenant Eligibility Criteria
At least 40% of total units must be for households with income up to 90% AMI.
Eligible Applicants
New construction of or the adaptive reuse of non-residential property to affordable housing, or substantial rehabilitation of site-specific multifamily rental housing.
Financing is only available for site-specific multifamily rental housing that will have first mortgages financed by tax-exempt bonds issued by HFA or will receive an award of 9% LIHTC from a Housing Credit Agency.
Funding Award Details
SLIHC provides a dollar-for-dollar state tax reduction for investors in qualified low-income housing.
Amount Details
Per Project Maximum Award:
Up to $750,000 for projects with at least 10% of units targeted to households with an income limit above 60% AMI, otherwise up to $500,000.
Per Residential Unit Maximum Award:
Up to $20,000 annual allocation per housing unit with a household income up to 90% AMI.
Term
The tax credits may be used by the investor annually for the initial 10 years of the project. The property must remain in service for 15 years, after which the corporation formed may seek refinancing and/or transfer the project to the nonprofit partner/developer.
Network Notes
No more than $1.75 million may be awarded in any one geographic region. Awards will promote statewide geographic distribution of financing.
May not be used for senior units above 60% AMI.
SLIHC is awarded competitively as part of the HCR Open Window Multifamily RFP and also in the HCR Unified Funding Round. Applications are rated based on a number of factors such as the extent of community impact and revitalization, the use of other additional development funding sources and developer experience/history. Most significantly, HCR includes special needs units in the scoring criteria. Although the percent of area median income (AMI) for eligibility remains at 90%, due to the need for housing for the lowest-income population, the state has been giving preference to projects with populations farther below 90% AMI. Tax credits enhance a supportive housing project's long-term viability since they establish both equity and partnerships with for-profit developers. Federal LIHTC funding is often used in conjunction with SLIHC.
$1.5 million set aside for projects outside the New York City metro area in the Open Window RFP through September 15, 2018.
Typically, developers receive $0.45 to $0.50 for every $1 of tax credits that they sell. Tax credits have a 10-year lifecycle. For example, a $500,000 SLIHC award thus equals $2.25 million in state income tax savings over ten years. SLIHC is not as valuable as the other tax credit programs. It is increasingly used as gap filler, but allows mixed development projects that serve a higher income band.
For More Information
Read the 2018 Multifamily Open Window RFP here.
Read the 2018 Unified Funding RFP here.
Open Window RFP Contact:
Mark Flescher
New York State Homes and Community Renewal
(212) 872-0493
mark.flescher@nyshcr.org
Unified Funding RFP Contacts:
Capital District Regional Office
Hampton Plaza, 6thFloor
38-40 State Street
Albany, New York, 12207
Darren Scott, Upstate Development Director East: (518) 485-7608
Counties Served: Albany, Clinton, Columbia, Delaware, Dutchess, Essex, Fulton, Greene, Hamilton, Montgomery, Orange, Otsego, Putnam, Rensselaer, Saratoga, Schenectady, Schoharie, Sullivan, Ulster, Warren and Washington.
New York City Regional Office
25 Beaver Street, 7th Floor 64
New York, NY 10004, (212) 480-4543
Paula Friday, Supervising Project Manager (212) 480-7158
Counties Served: Bronx, Kings, New York, Queens, Richmond, Nassau, Suffolk, Rockland and Westchester.
Buffalo Regional Office
Electric Building, Suite 105
535 Washington Avenue
Buffalo, New York 14203
Leonard Skrill, Upstate Director of Development: (716) 847-3926
Counties Served: Allegany, Cattaraugus, Chautauqua, Chemung, Erie, Genesee, Livingston, Monroe, Niagara, Ontario, Orleans, Schuyler, Seneca, Steuben, Wayne, Wyoming and Yates
Syracuse Regional Office
620 Erie Boulevard West, Suite 312
Syracuse, New York 13204
Leonard Skrill, Upstate Director of Development: (716) 847-3926
Counties Served: Broome, Cayuga, Chenango, Cortland, Franklin, Herkimer, Jefferson, Lewis, Madison, Oneida, Onondaga, Oswego, St. Lawrence, Tioga and Tompkins.
Last updated: 08/28/2018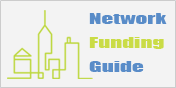 Did you know…
For every $1 spent on a Los Angeles supportive housing program, public and hospital costs were reduced by $2 in the first year and $6 in later years.