Federal Housing Trust Fund (Federal HTF)
Status
Available
Type
Capital
Source
State
Procurement Agency
NYS HCR
Total Annual Award
$21.8 million is available in SFY 2018-19 through HCR's Multifamily Open Window RFP.
Tenant Eligibility Criteria
Households with income up to 30% AMI.
Eligible Applicants
Federal HTF will provide financing assistance for development acquisition, hard, and related soft costs, and operating cost assistance/reserves. It is expected that the project will also include units for households over 30% AMI, financed by other programs. Financing is only available for site-specific multifamily rental housing that will have first mortgages financed by tax-exempt or taxable bonds issued by HFA. Integrated Supportive Housing Projects are a priority.
Amount Details
Per unit maximum award varies from $85,000 to $200,000, depending on unit size and geography.
Term
Minimum 30 year regulatory agreement.
Network Notes
At least 50% of the units in the project must be affordable to households with incomes up to 60% AMI.
The Network encourages supportive housing developers to use this funding to ensure that the project is affordable for extremely low income tenants. We would like to see this federal funding stream continue to expand over time.
For More Information
Read the 2018 Open Window RFP here.
Read the 2016 New York State HTF Allocation Plan here.
Leora Jontef
Vice President, Multifamily Finance - New Construction
New York State Homes and Community Renewal
(212) 872-0537
leora.jontef@nyshcr.org
Last updated: 04/02/2019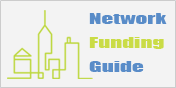 Did you know…
Tenants at a supportive housing program in Massachusetts reduced their annual Medicaid expenses from $26,124 before housing to $8,500 after housing.