Categories: New York State
05.08.2015
Last week, Governor Andrew Cuomo released a blueprint to end the AIDS epidemic in New York State by 2020: 2015 Blueprint – Ending AIDS.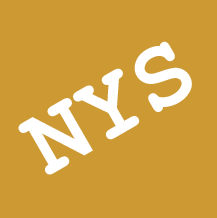 Last week, Governor Andrew Cuomo released a blueprint to end the AIDS epidemic in New York State by 2020: 2015 Blueprint – Ending AIDS. The taskforce's blueprint offers 30 recommendations on how to support the Governor's plan to reduce new HIV infections and improve the health of all HIV infected New Yorkers by: 1) identifying people with HIV and linking them to health care, 2) getting HIV patients on anti-HIV therapy, and 3) providing access to pre-exposure prevention measures for high risk individuals. The goal of the plan is to reduce new HIV infections from 3,000 to 750 and reduce by 50% the rate at which persons diagnosed with HIV progress to AIDS by 2020.
Housing and homelessness issues are addressed throughout the plan and are included in several recommendations including: ensuring access to stable housing by expanding eligibility and new resources for supportive housing opportunities for people with HIV; reducing new HIV incidence among homeless youth through stable housing and supportive services; ensuring health, housing, and human rights for LGBT communities; ensuring expedited access for all low-income persons with HIV in New York State to essential benefits and social services, including safe, appropriate and affordable housing; and enhancing and streamlining services to support the non-medical needs of all persons with HIV including ensuring adequate, stable levels of support to people living with HIV in housing, transportation, employment, nutrition, substance abuse treatment, mental health services, and/or child care.
The blueprint specifically recommends expanding supportive housing opportunities for low ‐ income people with HIV (PWH) through new funding for construction, operating and supportive services, making supportive housing opportunities available to HIV‐ infected persons regardless of HIV disease stage, and expanding eligibility criteria to include PWH who are not administratively eligible for public assistance.
The plan proposes increasing the Operating Support for AIDS Housing/Homeless Housing Assistance Program sufficient to meet the current need with annual adjustments to meet new need; funding a new New York/New York (NY/NY) agreement to create not less than 30,000 units of supportive housing over 10 years, including new housing for homeless people with HIV; expanding the availability of the 30% rent cap program to eligible PWH in all parts of NYS, including supportive housing residents, and adjusting eligibility criteria for the program; and including a full range of other potential funding sources, including potential Medicaid reimbursement for housing‐based supportive services.
The Task Force was co-chaired by Network member Charles King, President and CEO of Housing Works and included several additional Network members including: Amida Care, Bailey House, BOOM!Health, Evergreen Health Services of Western New York, Fortune Society, Harlem United, Iris House, and Gay Men's Health Crisis Center.
Ten million dollars was earmarked in the state budget to implement the blueprint's recommendations. The Network congratulates the Governor and the taskforce on crafting and releasing the plan.