Upcoming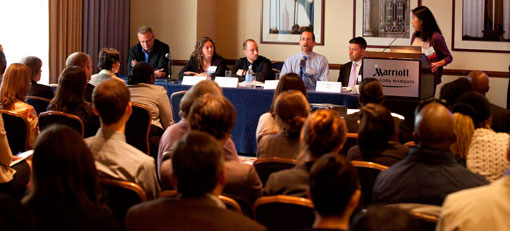 The Network organizes and/or sponsors dozens of events and workshops every year across New York State. Below, you'll find our current list of events. Many of the workshops we list on this page are collaborations with the Center for Urban Community Services. We update this page very regularly, so check back soon for more workshops, conferences and other events.
CUCS/Network Trainings
Wellness and Aging in Supportive Housing
Date: Wednesday, June 21, 2016
Time: 9:30am-3:30pm (Please arrive before 9:30 to get started on time)
Location: CUCS Training Center
Address: 198 East 121st, New York, NY 10035
Cost for Network Members: $60 (Register Here)
Cost for Non-Members: $80 (Register Here)
Demographic shifts in the United States are impacted significantly by aging Baby Boomers and prolonged life expectancy. Studies show that the proportion of older persons will increase dramatically over the next couple of decades. Services and programming must be able to adapt to this new need to help adults age-in-place, promote health and absorb the increase of homeless older individuals. This training explores the specific needs and challenges of working with persons as they age and offers skills and strategies to assist persons to maximize independence and continue to work towards full and healthy living. At the end of this training, participants will have a better understanding of this cohort and be prepared to identify how Supportive Housing can offer specialized services and modifications to allow healthy aging in place.