Upcoming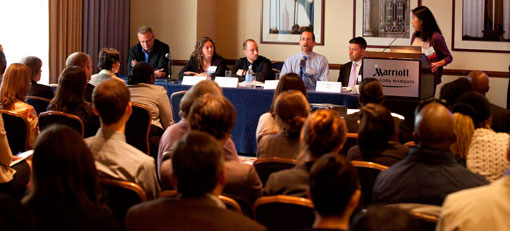 The Network organizes and/or sponsors dozens of events and workshops every year across New York State. Below, you'll find our current list of events. Many of the workshops we list on this page are collaborations with the Center for Urban Community Services. We update this page very regularly, so check back soon for more workshops, conferences and other events.
CUCS/Network Trainings
Non-Coercive Approaches to Conflict Management
Date: Wednesday, October 28, 2015
Time: 9:30am-3:30pm, registration Begins at 9:00 a.m.
Location: CUCS
Address: 198 East 121 Street, 5th Floor, NYC 10035

Cost for Network Members: $60 (Register Here)
Cost for Non-Members: $80 (Register Here)
Space is limited. Register today.
Conflicts are an unavoidable aspect of life. Periodically, conflicts can rise to the level of crisis or violence, leaving staff feeling ill-equipped to respond meaningfully. Appropriately-trained staff, however, can anticipate and be prepared to use effective strategies to de-escalate situations. If recognized and dealt with effectively, differences have the potential to inspire, promote positive change, and encourage growth and understanding. This training offers participants the skills to intervene in the early stages of conflict as a way to prevent violence, and looks at person-centered approaches to establish relationships that help prevent tense situations from intensifying. This training also describes the different stages of conflict escalation and ways to respond to each stage. At the end of the training, attendees will have a better understanding of conflict and greater confidence in responding to conflicts.