Upcoming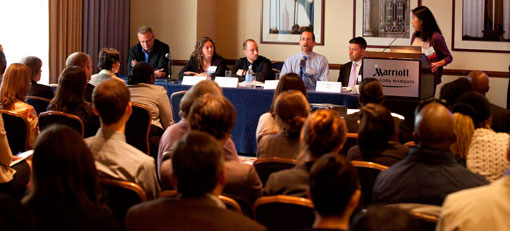 The Network organizes and/or sponsors dozens of events and workshops every year across New York State. Below, you'll find our current list of events. Many of the workshops we list on this page are collaborations with the Center for Urban Community Services. We update this page very regularly, so check back soon for more workshops, conferences and other events.
Creating Resilient Organizations in the Face of Emergencies
This webinar will step supportive housing staff through a newly-created Emergency Preparedness Plan template developed by the Network and EAD Consultants that members can use to create their own agency/residence specific plans. Both the Residence Template and the Organization Template will be accessible via the Members Only portion of the Network website in the Emergency Prep forum. A second webinar in December will be created based on member input.
Focused Emergency Planning Webinar
Date: November 19, 2014
Time: 1 pm
This training is for any staff who are or will address evacuation planning for supportive housing organizations - one of the most critical planning areas to face our tenants and staff. The discussion will include: decision-making about evacuation, planning for short-term vs. long-term displacement, personal preparedness for staff and tenants, identifying alternate sites, roles and responsibilities and tenant issues and concerns. There will be a short amount of time for questions and answers; but the conversation will continue on the Network's Emergency Preparedness Forum, accessible by password via the Members Only portion of our website. Those interested should speak to their supervisors and then register here. If you encounter any problems or have questions, please contact Wren Longno at wlongno@shnny.org.
CUCS/Network Trainings
Providing Effective Staff Supervision
Date: Tuesday, December 9, 2014
Time: 9:30am-3:30pm
Registration Begins at 9:00 a.m.
Location: CUCS, 198 East 121 Street, 5th Floor, NYC 10035
Cost for Network Members: $55
Cost for Non-Members: $75
Effective human service work hinges upon competent supervision. Supervisors often drive the mission of the organization and reinforce good practice standards. This training is geared to clinical and non-clinical supervisory staff, and addresses the skills necessary to effectively supervise, manage and support staff. Topics include the purpose of supervision, qualities of effective supervision, supporting and mentoring staff, identifying one's supervisory styles, delegating, and scheduling. Participants will have the chance to practice, via case studies, providing staff feedback and addressing performance and conduct issues. Attendees will leave the training with better supervisory tools. New supervisors are welcome!
Members Register here
Non-members Register here
Critical Time Intervention
Date: January 14, 2015
Bedbugs
Date: February 10, 2015
Join Our Email List


for News and Updates
Did you know…
Supportive housing for youth aging out of foster care can generate a lifetime net savings of $90,000 in public sector money for every young adult.