Upcoming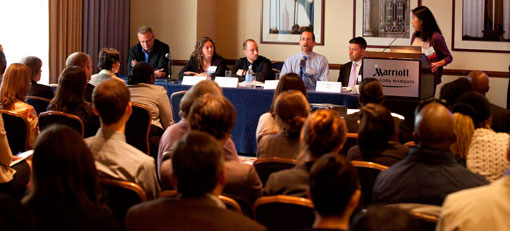 The Network organizes and/or sponsors dozens of events and workshops every year across New York State. Below, you'll find our current list of events. Many of the workshops we list on this page are collaborations with the Center for Urban Community Services. We update this page very regularly, so check back soon for more workshops, conferences and other events
Training to Green Supportive Housing
Thanks to a generously funded NYSERDA grant and in partnership with Solar One, the Network is happy to offer discounted technical training for supportive housing building staff and property managers, superintendents, property managers or building maintainers. Please see this flyer for more details. This training will take place over a two-day period and will culminate with a half-day review and exam.
Training will be held at Solar One's training lab in Long Island City (one quick stop into Queens from the E, M, F trains). The G and 7 trains also go there. 11-17 43rd Avenue, entrance is on 12th Street, down the driveway. To register, contact Gary Smith at Solar One at gary@solar1.org or 646-576-5663.
Dates: June 17, June 24 and June 25
Times: 9:00am on each day
Location: Solar One
Address: 11-17 43rd Ave.