Upcoming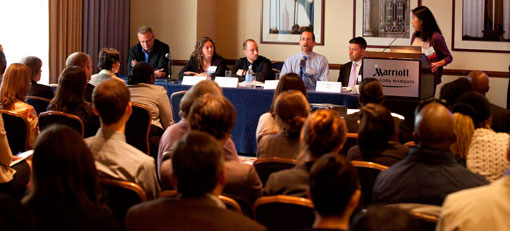 The Network organizes and/or sponsors dozens of events and workshops every year across New York State. Below, you'll find our current list of events. Many of the workshops we list on this page are collaborations with the Center for Urban Community Services. We update this page very regularly, so check back soon for more workshops, conferences and other events.
CUCS/Network Trainings
Decompensation and Relapse: A Proactive Lens
Date: February 24th, 2016
Time: 9:30am-3:30pm (Please arrive before 9:30 to get started on time)
Location: CUCS Training Center
Address: 198 East 121st, New York, NY 10035
Cost for Network Members: $60 (Register Here)
Cost for Non-Members: $80 (Register Here)
The philosophy and practice of recovery is transforming the way we look at mental health services, as well as how programs respond to persons who decompensate or relapse. Utilizing the least restrictive intervention while ensuring that the client is both safe and having his or her mental health needs addressed can be complicated. This training offers skills and strategies on responding to psychiatric crises, including assessing, engaging, and assisting persons at the earlier stage of decompensation to adhere to treatment. This workshop reviews strategies for voluntary and involuntary hospitalizations and for assisting persons returning from the hospital. In addition, the workshop explores how to support persons recovering from substance abuse and to promote relapse prevention. In cases where relapse does occur, the training offers strategies to maximize the learning experience and help persons gain motivation to re-engage in sobriety.