Upcoming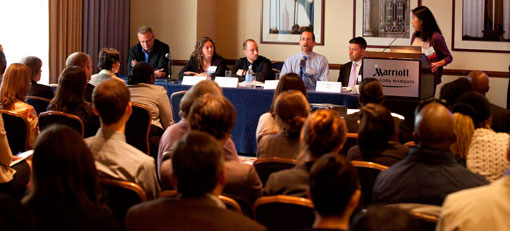 The Network organizes and/or sponsors dozens of events and workshops every year across New York State. Below, you'll find our current list of events. Many of the workshops we list on this page are collaborations with the Center for Urban Community Services. We update this page very regularly, so check back soon for more workshops, conferences and other events.
CUCS/Network Trainings
Coordinating Property Management and Social Services
Date: May 10, 2016
Time: 9:30am-3:30pm (Please arrive before 9:30 to get started on time)
Location: CUCS Training Center
Address: 198 East 121st, New York, NY 10035
Cost for Network Members: $60 (Register Here)
Cost for Non-Members: $80 (Register Here)
Property managers and social service providers that work side-by-side in supportive residences can sometimes experience stressors in their partnership (whether they work for the same agency or separate agencies). Though both have the goal of maintaining tenants' well-being, each has a unique role in accomplishing that goal. This training is targeted to social service and property management staff working together in supportive housing settings. It examines the discrete roles of each of their two functions, as well as where the roles overlap. It also offers participants information regarding boundaries between roles, opportunities for quality collaboration, and how to maximize the collective work experience for best outcomes. Strategies are presented to develop and maintain clear lines of communication and establish forums for identifying and solving common problems. Participants will leave the training with skills and strategies to maximize the collaborative work experience between property management and social service functions.