Proven Homelessness-Fighting Program Loses State Funding, Faces Uncertain Future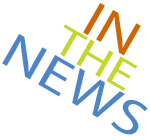 by John Spina, June 03, 2015
The Gotham Gazette writes that more than 60,000 people will spend the night in a New York City homeless shelter tonight. Estimates suggest roughly one-third struggle with untreated mental illness, many of whom find themselves trapped in a turbulent cycle of life including jail, psychiatric wards, homeless shelters and living on the streets.
In the early 1990s Governor Mario Cuomo and Mayor David Dinkins established a mutual funding agreement known as New York/New York that created a supportive housing program specifically designed to combat this cycle. Generating affordable housing units with internal support services for the mentally ill and chronically homeless, the program - soon entering its fourth iteration - has provided the most vulnerable New Yorkers a chance to stabilize their lives.
And though it has proven to be singularly successful, housing 80 percent of its participants for life, the future of the program grows increasingly uncertain as state funding fades.
Of the 20,000 qualified applicants in New York City last year, just one in six were placed in supportive housing units. A sign of success but also stagnation, there is just a 10 percent turnover rate. "More. We need more [units]" said Cynthia Stuart, the chief operating officer at the Supportive Housing Network of New York.
Read the full story here.

Join Our Email List


for News and Updates
Did you know…
In one Los Angeles program, formerly homeless individuals decreased their public and hospital costs from $63,808 when homeless to $16,913 when housed.