Still Housing the Needy, In a Changed Manhattan
From the New York Times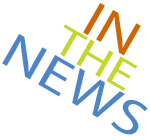 In a wide-open ballroom in Manhattan last week, a room with gilded columns and dark herringbone floors, men and women in dark suits sat at a reception for a retiring city official, listening to speeches as they munched on tidy portions of chicken and salad greens.
They sat in an elegant early-20th-century building near Madison Square Park, where some of New York's most expensive real estate and finest restaurants can be found. But the residents living above that fine golden ballroom did not shell out a few million dollars for their homes; far from it. The tenants of this building, called the Prince George, include formerly homeless New Yorkers, people with persistent mental illness and the very poor.
"'The Real Housewives of New York' shot here once," said Brenda E. Rosen, the executive director of Common Ground, which owns the Prince George and rents out the ballroom to help support the organization. "I watched them yell at each other in the ballroom on TV!"
Read the full story here.