Staying With Children, and Out of Prison
From the New York Times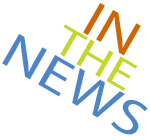 From her bare kitchen window, Denise Urquidez can see the big grassy backyard that became a haven for her two young sons. And she wonders.
The curtains are packed away along with the Transformers that had decorated her boys' room. Ms. Urquidez is waiting to move, leaving her tiny two-bedroom in a salmon stucco three-story building on the edge of Brownsville, Brooklyn.
Inside is an unusual residential alternative to prison: mothers charged with felonies living with their children, who would otherwise be placed in foster care.
"Now I'm really going to have the freedom," Ms. Urquidez said at the kitchen table, while her sons, Isaiah, 10, and James, 12, played video games in their room. "I get nervous. Sometimes I sit down with the staff and I cry. Am I really ready to leave this place?" She added with a nod, "I think I am."
Read the full story here.
Join Our Email List


for News and Updates
Did you know…
Supportive housing for youth aging out of foster care can generate a lifetime net savings of $90,000 in public sector money for every young adult.