How One Brooklyn Building Shows a Possible Solution for the City's Homelessness Problem
From New York Magazine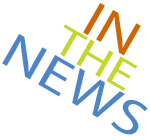 A few weeks ago, I watched a man who had spent much of his life living in doorways and cardboard boxes shamble into the sun-washed lobby of a new building on Hegeman Avenue in Brownsville, dig an I.D. card out of baggy jeans, swipe through the turnstile, and take the elevator up to a modest but clean room equipped with a bed, an ample window, a closet, and a kitchenette. He was home.
Sandy has aggravated an already brutal housing crisis in New York. With 3,000 adults living on the streets, and another 47,000 people forced into homelessness by the economy, shelters are overflowing, and the city pays exorbitant rents for emergency lodgings. But housing the homeless, not in shelters but with dignity, is a less intractable challenge than it seems. Buildings like the Hegeman point the way.
Read the full story here.