Housing Chronic Homeless May Save City Millions
From NBC San Diego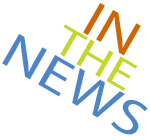 Housing a handful of San Diego's chronically homeless may have saved taxpayers more than $7 million.
Results from Project 25's "Home Again" were released Tuesday after being reviewed by Point Loma's Fermanian Business and Economic Institute.
The initiative housed 30 homeless people in San Diego who were estimated to be costing taxpayers over $11 million in public resources, according to data from the project.
The participants on average absorbed nearly $318,000 before entering the program, estimated in emergency room visits, ambulance transports, in-patient medical stays, arrests and jail days.
Read the full story here.