Design as Balm for a Community's Soul
From the New York Times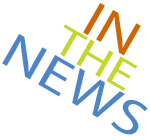 When Tassafaronga Village, a mixed-income development, opened in East Oakland two years ago, it replaced a compound of grim, crumbling, low-rise concrete buildings penned in by a gated fence. The complex was a typical, segregated 1960s housing project, on contaminated land between an industrial belt and a gritty stretch of single-family houses, notoriously dangerous.
Even Bridget Galka, the project manager for Tassafaronga from the Oakland Housing Authority, had her doubts that tearing down the old project and putting up new architecture would make much difference.
"This was a really tough neighborhood, and we've built other new developments where the bad guys just moved back in," she told me one recent afternoon. "That has not happened this time."
Read the full story here.
Join Our Email List


for News and Updates
Did you know…
A program for formerly incarcerated individuals with mental illness found that those receiving supportive housing were 61% less likely to be re-incarcerated.