An Investment in the End of Homelessness
From the Albany Times Union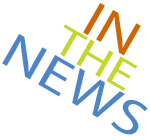 During the early 1980s, as many families lost their homes and jobs, state and local governments were forced to dramatically cut the assistance they could offer. As a result, we saw a dramatic spike in the number of homeless men, women and families. Today we are emerging from an even more severe recession and once again local governments face hard fiscal times.

But thankfully, as a recent report shows, history is not repeating itself. Indeed, according to HUD's annual "Point in Time" count, which estimates the scope of homelessness on a given night in America, between 2010 and 2011 the toll has gone down by almost every measure.

It's declined among both individuals and families, as well as among what we call "chronically" homeless people — those who have been homeless for extended periods of time. And most significantly of all, military veterans' homelessness dropped nearly 12 percent.
Read the full story here.
Join Our Email List


for News and Updates
Did you know…
In one Los Angeles program, formerly homeless individuals decreased their public and hospital costs from $63,808 when homeless to $16,913 when housed.