A Place for Grandparents Who Are Parents Again
From the New York Times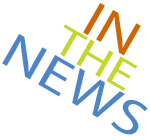 Eleven years ago, Annie Barnes, 62, found herself raising her two grandchildren after their father was murdered and their mother disappeared. Both children had been born premature and with serious health problems -- the younger, a girl, weighed two and a half pounds; the other, a boy, was born with syphilis and addicted to heroin and crack.
But the little boy, Alonzo Poinsett, now 12, and his sister, Shakela, 10, are doing well today, and they will soon join their grandmother in an ambitious new housing experiment -- a 51-unit apartment building in the South Bronx that is the first public development in the United States designed and built exclusively for grandparents raising grandchildren.
The six-story project, called the GrandParentFamily Apartments, will open within the next few weeks; it already has a waiting list of more than 100 families. The development, on Prospect Avenue, will have three full-time social workers, support groups, parenting classes and, for the children, tutoring, a full-time youth coordinator and organized activities in the afternoons and evenings.
Read the full story here (PDF) or here (New York Times website). To learn more about GrandParent Family Apartments, see the Network's member profile of the West Side Federation for Senior and Supportive Housing (WSFSSH).