Joseph's House & Shelter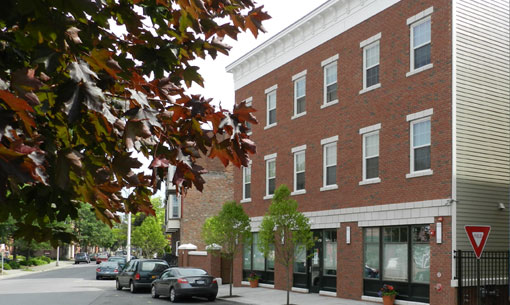 A seven-year battle to house homeless people in Troy
In 2004, Tracy Neitzel began work to open the Hill Street Inn, a supportive housing residence in the New York town of Troy. Seven years and two lawsuits later, the building has opened its doors to 20 chronically homeless people.
The road was long and winding. But the results have proved more than worth the effort.
Neitzel serves as the executive director of Joseph's House & Shelter, a Troy-based nonprofit aimed at preventing and alleviating homelessness. Her organization, founded in 1982, toiled through planning, zoning and other public meetings and spent thousands of dollars in legal fees to see the Hill Street Inn come to fruition. Chief among its tasks, Joseph's House had to convince legislators and residents of the benefits of supportive housing.
Neitzel says a single instinct fueled much of the opposition: Fear of the unknown.
"People are so easy to scare," she says. "But when you break down the mob mentality and start meeting with people a few a time, most are willing to listen."
So Joseph's House held intimate, regular meetings with neighbors to address their initial fears. Simply put, the more people learned, the more people liked. The organization soon had many of Troy's citizens on its side. It took far more work to convince its elected officials. But through years of determination and two lawsuits — one against the City of Troy and one against its Planning Board — Joseph's House was able to secure the rights and funding to build its newest supportive housing residence.
As a product of that work, those who've remained chronically homeless in Troy for years now have a place to call home.
"We've been trying to find places for some of these people for years," Neitzel says. "We weren't just thinking, 'Where will we put these 18 chronically homeless people with serious and persistent mental illness?' It wasn't the technical term. We were thinking, 'Where are we going to put Sharon and Joe?'"
Want to see your organization's story on our website? Contact us!