Joint Venture Guidebook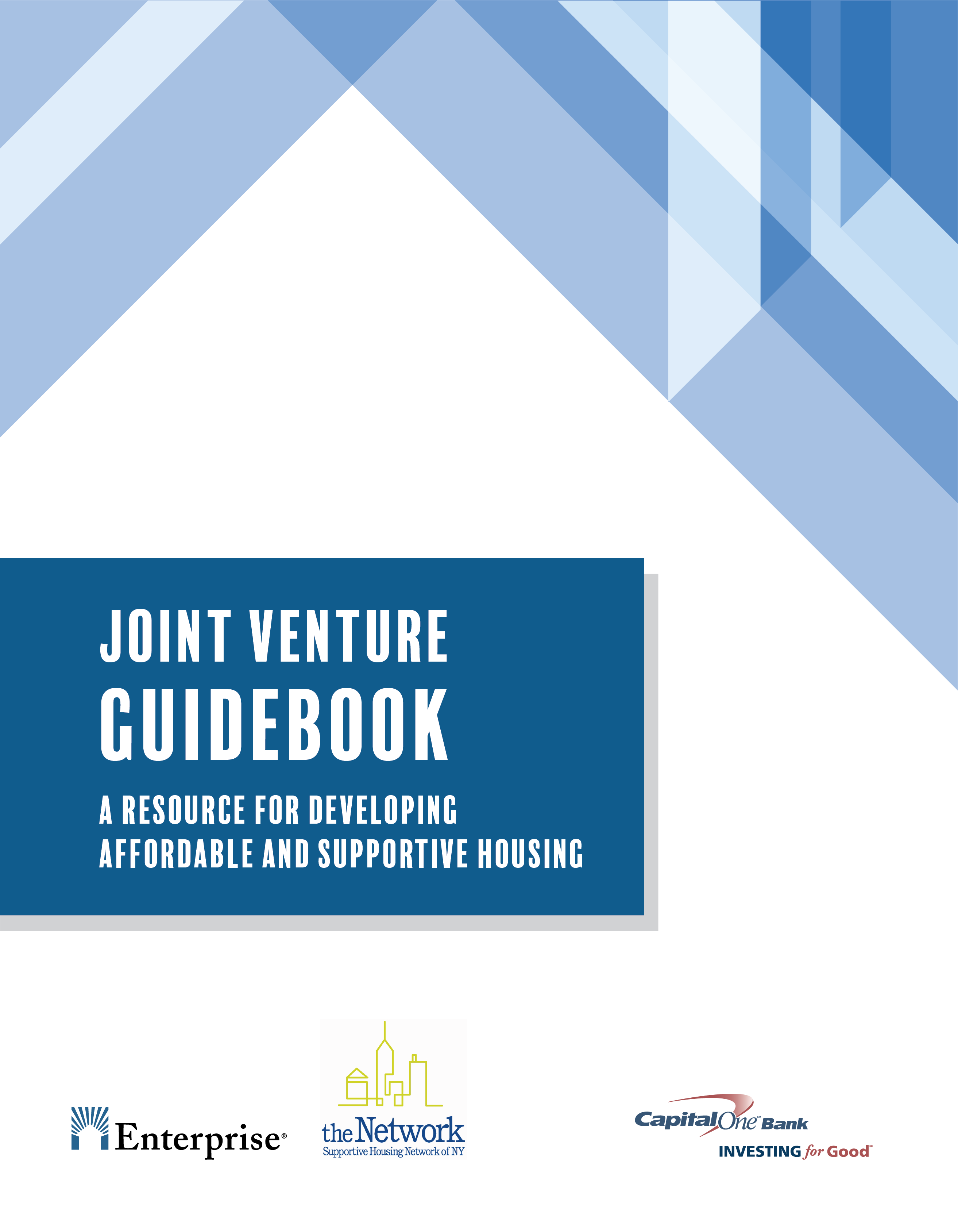 The Supportive Housing Network of New York (the Network) and Enterprise Community Partners Inc. have developed a Joint Venture Guidebook as a resource for organizations interested in developing supportive and affordable housing to better understand joint venture options. Funding was provided by the Capital One.

As the housing market has become more competitive and complex, developers and community-based organizations are forming joint venture partnerships (JVs) to leverage their strengths and address critical housing needs. The Guidebook provides tools to help our partners navigate challenges and maximize capacity.

Partnership dynamics and critical questions surrounding the development of affordable housing are both explored throughout The Guidebook, giving readers a deeper understanding of JV partnerships. Below are some highlights:
Guiding principles & framework for starting your joint venture
11 case studies for turn key, long-term, faith-based, and social service agency JVs
Ready to use worksheets and checklists to help organize your work

Join Our Email List


for News and Updates
Did you know…
Tenants at a supportive housing program in Massachusetts reduced their annual Medicaid expenses from $26,124 before housing to $8,500 after housing.