Senior Affordable Rental Apartments (SARA) Program
Status
Available
Type
Capital
Source
New York City
Procurement Agency
NYC HPD
Total Annual Award
$42.2 million was awarded in fiscal year 2016.
Tenant Eligibility Criteria
SARA provides gap funding for affordable housing for low income seniors above 62 years in age. Tenants will pay 30% of their income toward rent. Seniors may have incomes up to 60% AMI, though projects can include a tier of units affordable to those earning between 61% - 90%AMI. 30% of the units must be reserved for homeless seniors referred by a City or State agency. The rest of the units are rented through the HPD lottery.
Eligible Applicants
SARA is gap financing for construction and renovation in the form of low interest loans. Program funds are typically used for construction costs only, but can be used to cover other costs on a case by case basis, as determined by HPD. SARA does not provide predevelopment loans.
Funding Award Details
Awards are made on a rolling basis. SARA provides up to $75,000 per unit. Lower subsidy requests will increase project competitiveness. The majority of projects are funded with federal HOME funds requiring Davis-Bacon Prevailing Wages and Section 3 hiring protocols. SARA funds may be used in conjunction with 4% and 9% Low Income Housing Tax Credits and other loan and subsidy sources.
Amount Details
The interest rate is 1% per annum plus 0.25% servicing fee during construction. HPD may reduce this to leverage additional private financing.
Term
The loan term is construction period plus a minimum of 30 years post-conversion. HPD 9% tax credit Qualified Allocation Plan (QAP) requires a regulatory agreement of 60 years.
Network Notes
A 50-unit minimum is preferred. Projects may include studios (maximum size 400 sq ft) and 1 bedroom apartments (maximum 650 sq ft). Reserves must be capitalized into the developer fee; an operating reserve of $1000/unit; a rent-up reserve of $2500/Section 8 unit; a social service reserve of $2,500/homeless unit.
In cases where there is an existing service contract, either through a NY/NY agreement or other contract, services would extend to all residents of the building. When service contracts are not available to fund supportive services, homeless units may be underwritten at tax credit rent levels, and additional income generated by rental assistance contracts on those units may be used to fund supportive services. It is not expected or required that every project will have a service contract.
For More Information
For more information, see HPD's Term Sheet
Jenna Breines
Deputy Director , Senior Affordable Rental Apartments Program (SARA)
Division of Special Needs Housing
P 212-863-6227
breinesj@hpd.nyc.gov
Last updated: 10/31/2016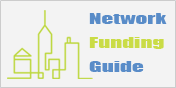 Did you know…
Placing just 25 chronically homeless individuals in supportive housing saved the city of San Diego $7 million.