Continuum of Care (CoC) Program Competition - McKinney-Vento Homeless Assistance Grants
Status
Available
Type
Capital, Operating, Services
Source
Federal
Procurement Agency
US HUD
Total Annual Award
New projects are created through reallocation or bonus awards.The amount available for new projects through reallocation or bonus awards will be updated when the HUD NOFA is released.
Tenant Eligibility Criteria
Homeless individuals and families. Disability is required for permanent supportive housing (PSH) projects. For more information on tenant eligibility criteria, view the CoC RFP's for PSH, RRH and Joint TH/RRH.
Eligible Applicants
The NYC CoC encourages applications from nonprofit organizations who have not previously received CoC funds and from nonprofit organizations who currently receive, or have in the past received, CoC funds.
Funding Award Details
The NYC CoC reviews and ranks awards locally, and makes funding recommendations to HUD. NYC CoC decision annoucement will be Friday, June 14, 2019. Final award amounts are determined by HUD and are announced in the Fall.
Amount Details
Each project is encouraged to apply for the amount necessary to fund their project. The NYC CoC makes funding recommendations according to the amount available through reallocation and bonus awards.
Term
Grant terms for new projects range from one to three years.
Network Notes
The NYC CoC provides technical assistance to ensure that the process is accessible to all eligible applicants, including those who have not received CoC funds in the past.
For More Information
For grant applications, resource guides and other materials, visit HUD's website.
Last updated: 05/01/2019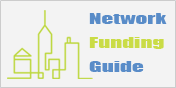 Did you know…
Medicaid costs for tenants in Oregon supportive housing dropped 55% compared to costs the year before when they were homeless.