9% Low-Income Housing Tax Credits (HPD)
Status
Closed
Type
Capital
Source
New York City
Procurement Agency
NYC HPD
Total Annual Award
HPD allocated a total of $14.5 million for tax credit year 2017.
Tenant Eligibility Criteria
Low-income households making up to 60% Area Median Income (AMI). Additionally, HPD can prioritize funding for certain populations (or other factors) in their Qualified Allocation Plan (QAP).
The 2018 NOFA indicates a 40% set-aside of credits for supportive housing projects.
Eligible Applicants
Low-income housing including permanent supportive housing in which either:
20% of the units are occupied by households at or below 50% of the area median income (AMI) or
40% of the units are occupied by households with incomes at or below 60% of the AMI.
Tax credits may only be used for the portion of the project that involves the low-income residential space.
Funding Award Details
The Low Income Housing Tax Credit (LIHTC) allocation is the annual amount of tax credits that investors receive (for 10 years) in exchange for upfront equity.
As a tax credit program, LIHTCs are allocated in accordance with Internal Revenue Service (IRS) rules. These rules require that local housing credit agencies (in this case HPD) make their awards in accordance to a Qualified Allocation Plan (QAP). The QAP must provide an opportunity for public comment before the mayor can adopt it. The plan provides the threshold criteria for projects as well as the scoring criteria based on the agency's priorities.
Amount Details
For tax credit year 2017, HPD's awards ranged from $750,000 to $2,583,500.
Term
The project must remain in service for 15 years.
Network Notes
LIHTCs have extensive threshold criteria. For the 2017 criteria, see here.
Anyone who is eligible can apply for HPD's tax credits, but the most competitive supportive housing projects are those that have received a subsidy commitment from HPD and are shovel-ready. HPD's Division of Special Needs Housing typically maintains a long pipeline of supportive housing projects and assists those projects in applying for tax credits. The LIHTC application process is extremely competitive.
For More Information
See HPD's website.
Developers seeking eligibility information should contact:
Christina Duran
Director of LIHTC Allocations
(212) 863-5184
Developers seeking compliance information should contact:
Peter Donohue
Director of LIHTC Compliance
(212) 863-7371
For supportive housing specific questions, contact:
Theresa Cassano
Director, Supportive Housing Loan Program
212.863.8009
Last updated: 03/29/2019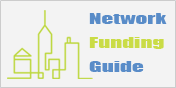 Did you know…
In one Los Angeles program, formerly homeless individuals decreased their public and hospital costs from $63,808 when homeless to $16,913 when housed.