Housing Trust Fund (HTF)
Status
Available
Type
Capital
Source
State
Procurement Agency
NYS HCR
Total Annual Award
$44.2 million million in HTF funds will be available in 2018 through HCR's Unified Funding RFP.
Tenant Eligibility Criteria
Low-income individuals and families.
Eligible Applicants
HTF provides funding to:
Construct low-income housing
Rehabilitate vacant or under-utilized residential property (or portions of a property)
Convert vacant non-residential property to residential use for occupancy by low-income tenants
In cities with populations over one million, tenants must be below 80% of the area median income (AMI); for one million and fewer, tenants must be below 90% AMI.
Funding Award Details
In 2017, awards ranged from $572,184 to $3,400,000.
In 2018, up to $2.4 million may be awarded per project, with the following exception: up to $3.4 million may be requested for family projects meeting Housing Opportunity Project criteria, as cited in the 9% LIHC Set-Aside of the Unified Funding RFP, with an average of 2 bedrooms provided in the project.
Amount Details
Limited to $125,000 per unit.
Term
30 years.
Network Notes
HTF cannot be used with 4% Low Income Housing Tax Credits or bonds. No more than 50% of any HTF payments may be used for acquisition costs.
May not be used with SHOP funds.
HTF-funded projects should be mostly residential, but HTF may be used for community space, on-site management, laundry rooms, social service space, dining and cooking areas and recreation areas, depending on the nature of the project. In the 2016 funding round, HTF was combined with Low Income Housing Tax Credits in all but one project. That one exception was a supportive housing project. HTF may also be paired with other HCR capital funding, including Rural and Urban Community Investment Fund (CIF).
For More Information
See HCR's Unified Funding Materials for 2018.
Capital District Regional Office
Hampton Plaza, 6thFloor
38-40 State Street
Albany, New York, 12207
Darren Scott, Upstate Development Director East: (518) 485-7608
Counties Served: Albany, Clinton, Columbia, Delaware, Dutchess, Essex, Fulton, Greene, Hamilton, Montgomery, Orange, Otsego, Putnam, Rensselaer, Saratoga, Schenectady, Schoharie, Sullivan, Ulster, Warren and Washington.
New York City Regional Office
25 Beaver Street, 7th Floor 64
New York, NY 10004, (212) 480-4543
Paula Friday, Supervising Project Manager (212) 480-7158
Counties Served: Bronx, Kings, New York, Queens, Richmond, Nassau, Suffolk, Rockland and Westchester.
Buffalo Regional Office
Electric Building, Suite 105
535 Washington Avenue
Buffalo, New York 14203
Leonard Skrill, Upstate Director of Development: (716) 847-3926
Counties Served: Allegany, Cattaraugus, Chautauqua, Chemung, Erie, Genesee, Livingston, Monroe, Niagara, Ontario, Orleans, Schuyler, Seneca, Steuben, Wayne, Wyoming and Yates
Syracuse Regional Office
620 Erie Boulevard West, Suite 312
Syracuse, New York 13204
Leonard Skrill, Upstate Director of Development: (716) 847-3926

Counties Served: Broome, Cayuga, Chenango, Cortland, Franklin, Herkimer, Jefferson, Lewis, Madison, Oneida, Onondaga, Oswego, St. Lawrence, Tioga and Tompkins.
Last updated: 08/28/2018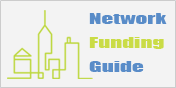 Did you know…
Children with reports of maltreatment declined dramatically in supportive housing, while the number of similar reports among homeless children increased.