Extremely Low and Low Income Affordability (ELLA)
Status
Closed
Type
Capital
Source
New York City
Procurement Agency
New York City Department of Housing Preservation and Development (HPD)
Total Annual Award
Up to $110 million dollars awarded each year.
Tenant Eligibility Criteria
Households earning up to 60% of the area media income (AMI).
Eligible Applicants
New construction of housing affordable for families earning up to 60% of the area median income (AMI). Projects must include 1) 10% of units at 30% AMI 2) 15% of units at 40% AMI 3) 15% of units at 50% AMI OR 30% of units set aside for formerly homeless households with non-HPD subsidy.
Funding Award Details
HPD ELLA is a capital subsidy to be combined with other construction and permanent financing sources, including HDC ELLA and others. Preference will be given to projects that include a non-HPD rental subsidy.
Amount Details
For publicly-owned sites, the maximum HPD loan is $65,000 per unit. Privately-owned sites can receive a maximum of $75,000 per unit. For more details see HPD's term sheet.
Term
Loan terms: 30 years with an interest rate of 1% per annum plus a 0.25% servicing fee during construction. Loan terms vary by funding source.
Network Notes
Units for the formerly homeless will be underwritten at tax-credit levels, but Section 8 Payment Standard may be charged for those units to fund social services, based on an HPD-approved social service plan.
ELLA projects require $1,500 per unit capitalized operating reserves for homeless units. Homeless units also require $2,500 per unit for social service reserves.
As of December 2014, HPD streamlined their affordable and supportive housing loan products. The Low Income Rental Program (LIRP) has been phased out and replaced with ELLA.
For More Information
Multifamily New Construction Programs
100 Gold Street, Room 91-5
mfnc@hpd.nyc.gov
Last updated: 04/06/2015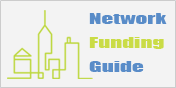 Did you know…
Children with reports of maltreatment declined dramatically in supportive housing, while the number of similar reports among homeless children increased.