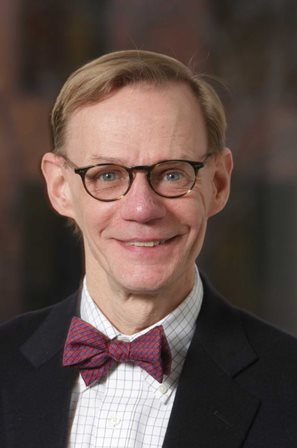 Few, if any, have contributed more to the supportive housing movement than Bill Traylor has. Bill's leadership of the Network and his life's work have been instrumental in providing thousands of vulnerable people the homes they need to rebuild their lives.
Bill began his stellar career more than 30 years ago at Catholic Charities, then spent a year as an organizer at St Nick's Alliance before being asked by the Koch Administration to help create housing for the city's most vulnerable homeless people. He helped imagine some of the first transformations of decrepit hotels into supportive housing including the Woodstock and the Euclid and played a leading role developing programs for new construction.
From 1994 through 2000, Bill was the Managing Director of the New York office of the Local Initiatives Support Corporation (LISC) overseeing the $1 billion New York Equity Fund as well as the office's lending, grant making and programmatic activities.
In 2001, Bill joined The Richman Group as president of Richman Housing Resources and created its New York office. Under his leadership, Richman has invested more than $3 billion of private equity into affordable housing developments containing nearly 18,000 New York City apartments, half of which have been supportive housing.
Deeply committed to public service, Bill took a year's leave from Richman in 2003 to help implement Mayor Bloomberg's affordable housing goals, serving as HPD's Deputy Commissioner for Development and HDC's Interim President.
In 2005, Bill helped form and joined the Supportive Housing Network of New York's Board, where he served as Chair until 2017.
"Bill's moral certainty and strategic wisdom have guided the supportive housing community for decades, even as he so generously ceded center stage to others. Bill's leadership of the Network paved the way for the spectacular growth of supportive housing in New York and the nation," states Ted Houghton, Gateway Housing Executive Director.
Broadway Housing Communities' Executive Director Ellen Baxter added: "It is Bill's passion for the justice of supportive housing that has leveraged untold millions in capital and service financing from the private and public sectors. His financial and political acumen, vast network, respectful style, high intellect, and generous heart define this extraordinarily powerful leader in supportive housing. Bill sees the dignity of all homeless people, and we who have learned and benefitted from his guidance will be forever grateful."