NY/NY I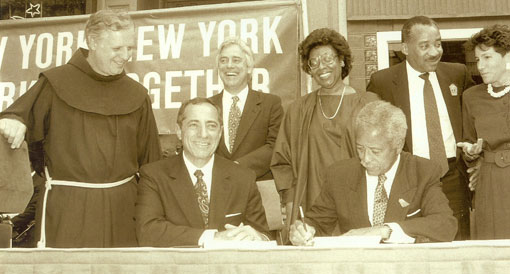 The 1990 New York/New York Agreement to House Homeless Mentally Ill Individuals was an historic joint effort by the State and City that created 3,615 units of supportive housing and licensed permanent and transitional housing for homeless mentally ill people in New York City. It was the largest housing initiative for homeless mentally ill people in history and, at its peak, had a significant impact on lowering the shelter census.
In 2001, a study of the Agreement's impact on clients' use of health, mental health, homeless and hospital services was released along with a summary of the study's findings and a history of the New York/New York Agreement.

Join Our Email List


for News and Updates
Did you know…
A program for formerly incarcerated individuals with mental illness found that those receiving supportive housing were 61% less likely to be re-incarcerated.