The Network Names Breaking Ground CEO Brenda Rosen New Chair of the Board of Directors
05.24.2017
Our great thanks to outgoing Board Chair William Traylor.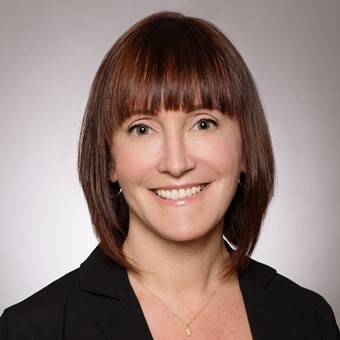 On May 17, the Network welcomed Brenda Rosen, President and CEO of Breaking Ground, as the new Chair of our Board of Directors. Ms. Rosen replaces Richman Housing Resources LLC President William Traylor, who stepped down as Board Chair after twelve years of dedicated service in this role.
"Few people have contributed more to the supportive housing movement and to the Network's growth than Bill Traylor and we are deeply grateful that he will continue to share his expertise on the board," said Network Executive Director Laura Mascuch. "We are also greatly blessed to have Brenda as our new Board Chair. Personally and professionally her unique understanding of policy and practice combined with her enormous heart and passion will be a great asset to the organization, our members and to me."
Outgoing Board Chair and one of the founders of supportive housing, Bill Traylor commented: "The Network is fortunate to have as its new Board Chair someone of Brenda's stature, vision and outstanding talent. "
"The Network has long been among the greatest champions of supportive housing, not just for New York but nationwide, advocating on behalf of nonprofits that care for our society's most vulnerable" said Ms. Rosen. "I am honored to serve as this organization's new Board Chair at such a critical time for commitments to address homelessness in New York, and take these reins from my colleague William Traylor who had provided such outstanding leadership to grow The Network's reputation and impact over many years."
Ms. Rosen has devoted her career to the issue of homelessness, first as an attorney in New York City's Department of Homeless Services. She joined Breaking Ground in 1999 as Director of the Prince George, was named Director of Housing Operations and Programs in 2006 and became President and CEO in 2011. She has served on The Network's board since May 2013.
Breaking Ground is New York's largest supportive housing provider, with 19 permanent and transitional housing residences in New York City, upstate New York and Connecticut and an additional 1,694 supportive and affordable units in development.
| More Posts about:
What's New