The Network Joins Coalition to Urge Lawmakers to Reform State Rent Laws
11.16.2018
The Network is part of a coalition urging lawmakers for revisions of New York's rent laws during the 2019 state legislative session.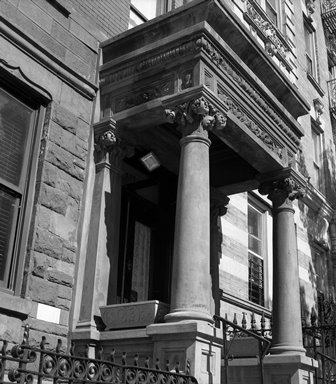 The Supportive Housing Network of New York is proud to be partnered with a coalition of housing advocates, for-profit and non-profit developers, tenant advocates and labor union stakeholders to urge lawmakers for revisions of New York's rent laws during the 2019 state legislative session.
The current regulations are set to expire on June 15, 2019 and will impact 2.5 million New Yorkers living in rent-stabilized housing. The coalition includes Enterprise Community Partners, Legal Aid Society, New York State Association for Affordable Housing (NYSAFAH), New York Housing Conference, Community Service Society, AARP New York, Association for Neighborhood & Housing Development, DC37, Coalition for the Homeless, VOCAL-NY, Center for NYC Neighborhoods, LISC NYC, Corporation for Supportive Housing (CSH), LeadingAge New York, LiveOn NY, Housing Rights Initiative and Neighborhood Preservation Coalition of New York State and the Network.
The coalition is calling on state leaders to enact the following reforms to New York's rent laws during the 2019 legislative session:
End High-Rent Vacancy Decontrol
This pathway toward deregulation, which has only been a feature of rent regulation since 1994, has encouraged the use of both lawful and unlawful means to increase rents past the deregulation threshold of $2,733 per month. These means frequently entail harassment and fraud and have resulted in displacement of long-term tenants from their homes. This year, the rent laws must be restored to their original promise by ending deregulation.

Restore Preferential Rent Protection
The State should return the rent laws to their pre-2003 form and no longer permit landlords to revoke a preferential rent upon lease renewal. Tenants with preferential rents must no longer fear the loss of their homes due to rent increases beyond those allowed under Rent Guidelines Board (RGB) rules.
Reform the Vacancy Allowance, Major Capital Improvements (MCI), and Individual Apartment Improvements (IAI)
The State should reform the provisions governing the Vacancy Allowance and Major Capital Improvement and Individual Apartment Improvement increases in a way that reduces excessive rent hikes but ensures that owners can provide safe and decent housing. Taken together, these provisions produce an exponential impact on regulated rents, creating significant financial incentives for tenant turnover, resulting in displacement.
"The Supportive Housing Network wholeheartedly endorses this coalition's recommendations regarding reforming the City's rent regulations," said Laura Mascuch of the Supportive Housing Network of New York. "The unprecedented loss of truly affordable housing over the last twenty years has led to unprecedented levels of homelessness in New York City – more than 60,000 New Yorkers are homeless right now. We look to the newly constituted legislature to address this pressing issue as its first order of business."
Read more here in this press release.
Daily News: Affordable housing developers teaming with low-income tenant activists to push for rent regulation reforms
| More Posts about:
What's New
,
New York City