{nav_inner_blog}
Showing Posts by Date: 11/2018
11.20.2018
On November 15, The Network testified at the New York City Council Committee on Contracts hearing regarding a new bill that targets late contract payments to nonprofits that are delivering services to the city's most vulnerable, including many that are operating supportive housing throughout the City.
Continue Reading …
|
New York City
---
11.16.2018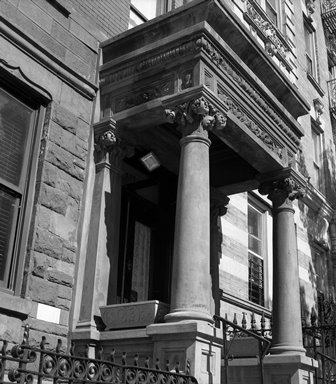 The Supportive Housing Network of New York is proud to be partnered with a coalition of housing advocates, for-profit and non-profit developers, tenant advocates and labor union stakeholders to urge lawmakers for revisions of New York's rent laws during the 2019 state legislative session.
The current regulations are set to expire on June 15, 2019 and will impact 2.5 million New Yorkers living in rent-stabilized housing. The coalition includes Enterprise Community Partners, Legal Aid Society, New York State Association for Affordable Housing (NYSAFAH), New York Housing Conference, Community Service Society, AARP New York, Association for Neighborhood & Housing Development, DC37, Coalition for the Homeless, VOCAL-NY, Center for NYC Neighborhoods, LISC NYC, Corporation for Supportive Housing (CSH), LeadingAge New York, LiveOn NY, Housing Rights Initiative and Neighborhood Preservation Coalition of New York State and the Network.
The coalition is calling on state leaders to enact the following reforms to New York's rent laws during the 2019 legislative session:
End High-Rent Vacancy Decontrol
This pathway toward deregulation, which has only been a feature of rent regulation since 1994, has encouraged the use of both lawful and unlawful means to increase rents past the deregulation threshold of $2,733 per month. These means frequently entail harassment and fraud and have resulted in displacement of long-term tenants from their homes. This year, the rent laws must be restored to their original promise by ending deregulation.

Restore Preferential Rent Protection
The State should return the rent laws to their pre-2003 form and no longer permit landlords to revoke a preferential rent upon lease renewal. Tenants with preferential rents must no longer fear the loss of their homes due to rent increases beyond those allowed under Rent Guidelines Board (RGB) rules.
Reform the Vacancy Allowance, Major Capital Improvements (MCI), and Individual Apartment Improvements (IAI)
The State should reform the provisions governing the Vacancy Allowance and Major Capital Improvement and Individual Apartment Improvement increases in a way that reduces excessive rent hikes but ensures that owners can provide safe and decent housing. Taken together, these provisions produce an exponential impact on regulated rents, creating significant financial incentives for tenant turnover, resulting in displacement.
"The Supportive Housing Network wholeheartedly endorses this coalition's recommendations regarding reforming the City's rent regulations," said Laura Mascuch of the Supportive Housing Network of New York. "The unprecedented loss of truly affordable housing over the last twenty years has led to unprecedented levels of homelessness in New York City – more than 60,000 New Yorkers are homeless right now. We look to the newly constituted legislature to address this pressing issue as its first order of business."
Read more here in this press release.
Daily News: Affordable housing developers teaming with low-income tenant activists to push for rent regulation reforms
|
New York City
---
11.14.2018

"It is revolutionary for any trans person to choose to be seen and visible in a world that tells us we should not exist." –Activist, writer, public speaker, actor, Laverne Cox
In recognition of Transgender Awareness Week, the Supportive Housing Network of New York upholds the humanity and dignity of transgender and gender non-conforming communities. It is particularly timely, as the Trump administration's recent memo seeks to legally define sex as a biological and immutable definition under Title IX. In an effort to delegitimize the existence of transgender, gender non-conforming and intersex (TGNCI) people, this new definition will undo federal recognition of the estimated 1.4 million Americans who identify as a gender other than the one they were assigned at birth, rolling back long-fought protections and posing increased risk for discrimination and erasure of TGNCI communities. With this drastic effort to reverse protections, the Network stands with the millions of TGNCI people in America, as well as coalitions of LGBTQ advocates and allies across New York, affirming our commitment to the safety and resilience of TGNCI people as central to our mission to end homelessness.

In the current political climate, our work must lead with the voices of people living in the margins. We know that TGNCI communities experience housing instability and homelessness at highly disproportional rates, further exacerbating the risk of experiencing hate violence, sexual violence and intimate partner violence.

The Network will continue to support and advocate for the dignity and rights of TGNCI staff and tenants in the supportive housing community. This includes naming and addressing the barriers that TGNCI communities continue to face in accessing housing, mental health services, and all other forms of support. We oppose all efforts to alter or erase long-fought protections for TGNCI people, as bias against some of our community is a direct attack on our movement and vision for a more just world.


Resources:
Volunteer or attend the Transgender Day of Remembrance on November 20
7 Action Items to Protect Trans and GNC People
Support TGNC Youth and Students
Model Policy for TGNC People in Housing and Shelter
Transgender Law Center: Tips on How to Be a Good Ally
Transgender Law Center Action Center
Report Anti-TGNC Violence for National Data Collection
Glossary of Terms
Request a (FREE) Training
|
---
11.13.2018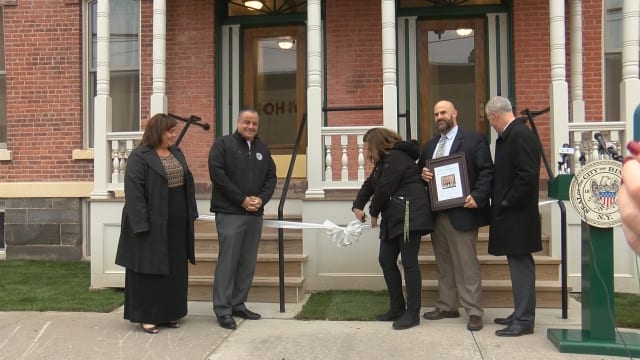 Friends and supporters gathered October 18 to celebrate the opening of 88-90 Carroll Street in downtown Binghamton. This newest development will provide permanent supportive housing for 10 formerly homeless individuals and families, including several who have high medical needs.
"Individuals and families that come here are faced with problems, and housing is usually the first step in addressing those problems," said Mark Silvanic, CEO of Opportunities for Broome.
Dana Greenberg and Jason Harper represented NYS Office of Temporary and Disability Assistance (OTDA) at the ribbon cutting and Binghamton Mayor Rich David was also in attendance to celebrate this opening with the community.
A tenant, Alonzo Harper spoke about the impact having an apartment and working with Opportunities had had on his life: "I landed another job..I actually have a better relationship with my children because I get to see them more often because I have a place… and (the people at Opportunities for Broome) have given me faith in other people. I didn't think that anybody would fight for anybody out here."
The building is a three story brick structure near several Opportunities redevelopment sites and offers comprehensive social services to tenants.
The project is funded by the Office of Temporary and Disability Assistance (OTDA) under the Homeless Housing and Assistance Program (HHAP). Empire State Supportive Housing Initiative funds the services for the 10 supportive housing units. Patricia Every was the architect and WL Kline was the contractor for this project.
|
New York State
,
Member News
,
Openings
---
11.07.2018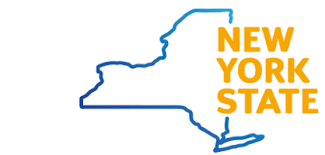 The New York State Office of Temporary and Disability Assistance's Homeless Housing Assistance Program (HHAP) approved capital funding for eleven supportive housing projects, totaling $41 million during its first meeting of the fiscal year. About two thirds of the annual available HHAP allocation is now committed, due to the unprecedented demand for supportive housing projects, fueled in large part by the Empire State Supportive Housing Initiative (ESSHI). Over $75 million in requests are lined up for the remaining $22 million in HHAP, making it probable that these funds will be exhausted by the next meeting in December.
Nine of the eleven projects that recieved this funding have already secured ESSHI grants and ten of the eleven awards were won by Network members. These projects will provide supportive housing for 276 individuals and families struggling with a wide range of life challenges that resulted in their homelessness. This includes trauma experienced by veterans as well as people escaping domestic violence. These awards cover the state from Niagara County in the west to Suffolk County in the East.
Here is the list of awardees:
St. Catherine's Center for Children, Inc., Albany County - $5.6 million
20 permanent supportive housing units

Rehabilitation Support Services, Inc., Albany County - $2.5 million
10 units of permanent supportive housing

Albany Housing Coalition, Albany County - $1.8 million
9 units of permanent supportive housing

New Destiny Housing Corporation, Bronx County - $5.7 million
37 units of permanent supportive housing

Unique People Services, Inc., Bronx County - $5.5 million
55 units of permanent supportive housing

CAMBA Housing Ventures, Bronx County - $7.5 million
87 units of permanent supportive housing

Odyssey House, New York County - $1.6 million
15 units of permanent supportive

YWCA of Niagara Frontier Inc., Niagara County - $1.4 million
8 units of permanent supportive housing

Finger Lakes United Cerebral Palsy, Inc., Ontario County - $1.9 million
9 units of permanent supportive housing

Mercy Haven, Suffolk County - $3.2 million
8 units of permanent supportive

Lakeview Health Service, Inc., Tompkins County - $3.7 million
18 units of permanent supportive housing

Congratulations to all the awardees!
|
Funding
,
New York State
---