Showing Posts by Date: 01/2017
01.31.2017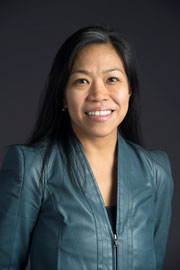 Maria Torres-Springer has been appointed by Mayor de Blasio to serve as the new HPD Commissioner. Ms. Torres-Springer comes to HPD after working on neighborhood planning and the development of public sites as President and CEO of the NYC Economic Development Corporation (NYCEDC) since June 2015, and prior to that, leading the NYC Department of Small Business Services (SBS) as Commissioner.
In a statement, Ms. Torres-Springer said, "Having grown up in Section 8 housing, I know first-hand that the work we do is a lifeline to hundreds of thousands of families. Housing is the top expense for New Yorkers, and for far too many rising rents threaten their ability to stay in the city they love. I've spent my career helping people secure better jobs with better wages, and developing neighborhood projects that provide affordable homes and economic opportunity. Vicki leaves big shoes to fill, but I'm honored to have a chance to keep up the record-breaking progress she's achieved."

As head of NYCEDC, Ms. Torres-Springer was responsible for transforming Spofford, a former juvenile detention center in the Bronx, into a hub for the arts and affordable housing, and has been the de Blasio administration's lead in developing the Downtown Far Rockaway Neighborhood Plan, which included more than $90 million in neighborhood investments and affordable housing to serve both the lowest-income New Yorkers and the middle class. At SBS, Ms. Torres-Springer spearheaded initiatives to raise wages and expand skill-building in workforce placement programs, and streamline the regulatory environment for small businesses. Ms. Torres-Springer began her career working in affordable housing with the Local Initiatives Support Corporation, where she was involved in re-zoning and housing projects.
The Network welcomes Ms. Torres-Springer to her new position and looks forward to working together.
|
In the Media
,
What's New
,
New York City
---
01.27.2017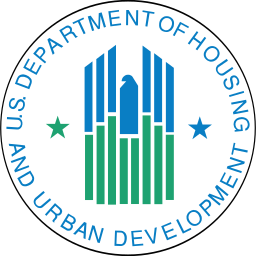 On December 20, 2016, HUD announced the 2016 Continuum of Care (CoC) awards, both renewals and new awards. This returns the program to a regular grant cycle that allows projects that need to be renewed annually to have confidence that they will be funded before the calendar turns.
New York State was awarded a total of $196 million, more than 10% of the national total of $1.95 billion, for 421 projects in 26 Continuua of Care. The overall dollar value of New York State awards is 7% below last year's total of $209 million. The primary reason for this net loss is related to a larger amount of new bonus projects being funded: the past two rounds were multiple year awards, which are not yet up for renewal.
74 new programs were funded in NYS, including 20 new supportive housing projects. Other awards went to: rapid rehousing projects (a program to reduce shelter stays by providing short-term assistance to regain permanent housing); coordinated entry (to design and build intake and admissions processes for the Continuum); and planning (for operations of the Continuum).
All of the currently funded programs, including permanent supportive housing that makes up most of them, will be renewed based on performance rankings established by HUD and implemented by the CoC.
|
What's New
,
Funding
,
Federal
---
01.26.2017

New York City Council Member, and Chair of the General Welfare Committee, Stephen Levin at the hearing.
"This doesn't just happen to those people," said Jennifer Garris. "Anyone can become homeless."
Ms. Garris has a Masters degree and was a special education teacher for 24 years. But after her husband passed away, she struggled with depression and alcohol use. Soon, she became homeless.
This is a familiar story across the country. No one wakes up and decides "today is the day I become homeless." People lose stability to the unexpected—medical emergencies, sudden layoffs, or an untreated mental health condition. Yes, access to housing is essential to address our homelessness crisis. But housing alone cannot get everyone back on their feet. Some individuals need support to move forward.
Today, Ms. Garris is no longer homeless. She lives at The Schermerhorn, a supportive housing residence in Downtown Brooklyn. The Schermerhorn provides more than affordable housing. It also offers case management, and substance abuse and mental health counseling. Other programs taught Ms. Garris about money management, community building, and self empowerment. "They teach you how to live again," she said.
As a New York City Council Member, and Chair of the General Welfare Committee, I am a fierce advocate of supportive housing. At its core, supportive housing is affordable housing combined with on-site resources. These supportive services help individuals overcome the challenges that left them chronically homeless. Experts agree that supportive housing is an effective way to address homelessness. This is especially true for those with mental health and substance use issues.
More than just a place to live, supportive housing is about community. In Fort Greene, Brooklyn Community Housing and Services provides community space for residents. Neighbors organize baby showers, quinceañeras, neighborhood meetings, and even weddings and funerals. Executive Director Jeff Nemetsky said "The tight-knit community of supportive housing residences cannot be underestimated."
Supportive housing is the way forward. However, the need far exceeds the supply. In New York City, for every person placed into supportive housing there are four more people waiting. The statistics are sobering. There are over 60,000 homeless individuals in the Department of Homeless Services shelter system. Thousands more are in specialized shelters for youth, survivors of domestic violence, and those with HIV/AIDS. These figures do not include individuals living on the streets. If we are to make progress reducing homelessness, we must be aggressive.
That's why I co-chaired a joint hearing on supportive housing on January 19th with Council Member Jumaane Williams of the Housing and Buildings Committee. Participants included a wide range of stakeholders including the City agencies connected to supportive housing -- HRA, HPD, and DOHMH, supportive housing tenants, advocacy organizations, community board chairs and supportive housing providers. Ten Council Members also took part in the half-day hearing.
"We truly appreciate the Councilmembers' decision to hold the hearing in a supportive housing residence—because quite frankly, seeing is believing," said Laura Mascuch, Executive Director of the Supportive Housing Network of New York. "Our hope is that Council Members came away with a clear idea of the enormously successful model of housing-plus-services and its transformative impact both on the lives of the formerly homeless people who live there as well as the neighborhoods in which it's built."
Housing experts came together to share plans on expanding supportive housing. Through the NYC 15/15 Initiative, New York City has committed to build 15,000 units of supportive housing in 15 years. Additionally, the City will put in place 23 recommendations from Mayor de Blasio's Supportive Housing Task Force.
Much of the supportive housing in New York City has been developed through joint collaborations between the City and State. These are known as the NY/NY agreements. New York City has committed to invest in new units. The State has yet to fully deliver on a year-old promise to invest $2 billion in supportive housing. The failure to establish a new NY/NY agreement is a casualty of the politics between New York City and the State. In the meantime, tens of thousands of individuals and families are waiting for shelter.
Enough waiting. We know what works. The evidence shows that supportive housing is one of the best tools we have to address the crisis of homelessness. Let's provide for our most vulnerable neighbors and set them on a path to long-term stability.
|
What's New
,
New York City
---
01.25.2017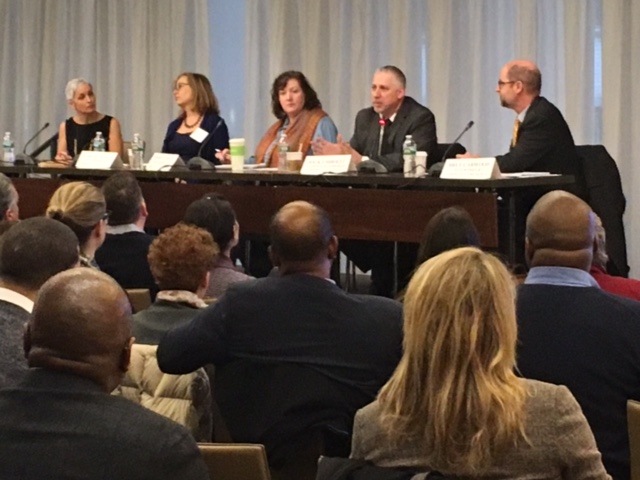 Laura Mascuch, Marian Zucker, Moira Tashjian, Rick Umholtz, Bret Garwood at the Network panel discussion.
On Tuesday, January 24th the Network hosted a panel discussion with our state government partners about the new ways New York State is implementing its supportive housing program through the Empire State Supportive Housing Initiative (ESSHI) and coordinating capital programs: NYS Homes & Community Renewal's Supportive Housing Opportunity Program (SHOP) and the Office of Temporary Disability & Assistance Homeless Housing Assistance Program (HHAP). The event was held at JP Morgan Chase Bank in NYC and had over 100 Network members attend.
Panelists included: Bret Garwood, Senior Vice President, Multifamily, NYS Homes & Community Renewal; Moira Tashjian, Associate Commissioner, NYS Office of Mental Health, and Chair of the ESSHI Interagency Workgroup; Rick Umholtz, Director for the Bureau of Housing and Support Services, NYS Office of Temporary & Disability Assistance and Marian Zucker, President, Finance & Development, NYS Homes & Community Renewal. The Network's Executive Director, Laura Mascuch, moderated.
Panelists covered details about ESSHI, SHOP and HHAP including how these programs all intersect with one another, how to decide what capital resources to apply for, ESSHI timeframes, etc. Panelists also discussed what's next for 2017 and answered questions about how to best access and use this new program.
In 2016, Governor Cuomo announced a commitment to fund 20,000 units of supportive housing over the next 15 years. As part of this commitment, NYS is rolling out the development of 1,200 units a year across the state. To do this, they created a brand new services and operating program called the Empire State Supportive Housing Initiative (ESSHI) intended to be coordinated with various state and local capital resources. The Network is working with our members, government partners and stakeholders in the private sector to help build capacity in the supportive housing community to ensure we can meet the state's goal to develop and fund 1,200 units a year over the next 5 years and a total of 20,000 units over the next 15.
Special thank you to JPMorgan Chase Bank for graciously hosting and sponsoring the event.
|
What's New
,
Funding
,
New York State
,
Network Events
---
01.25.2017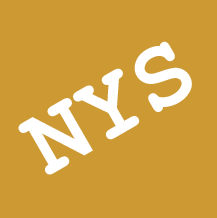 Governor Cuomo released his SFY 2018 executive budget on January 17th which starts the clock ticking for budget season in Albany! Here is our first analysis of the SFY 2017-2018 budget areas important to the supportive housing community.
5 YEAR HOUSING & HOMELESSNESS PLAN
The executive budget includes a re-appropriation of last year's $1.97 billion five year housing and homelessness plan with funding for 6,000 units of supportive housing and 50,000 units of affordable housing over five years. We will be entering year two of this commitment on April 1st. The language adds an additional $526 million bringing the total five year budget to $2.5 billion. It also removes the requirement included in last year's budget that the executive and legislative leaders negotiate a Memorandum of Understanding (MOU) in order to spend the money. The programs listed in the budget as part of this $2.5 billion appropriation include:
Supportive Housing. $950 million for the construction of 6,000 supportive housing units throughout the State;
New Construction. $601 million for new construction or adaptive reuse of rental housing affordable to households that earn up to 60 percent of area median income (AMI);
Senior Housing. $125 million for developing or rehabilitating affordable housing targeted to low-income seniors, aged 55 and above;
Rural and Urban Community Investment Fund (CIF). $45 million for mixed-use affordable housing developments that may include retail, commercial or community development components;
Middle Income Housing. $150 million for new construction, adaptive reuse, or reconstruction of rental housing affordable to households that earn up to 130 percent of AMI;
Affordable Housing Preservation. $177 million for substantial or moderate rehabilitation of affordable multi-family rental housing currently under a regulatory agreement;
Mitchell-Lama Rehabilitation. $100 million to preserve and improve Mitchell-Lama properties throughout the State;
Public Housing. $125 million for substantial or moderate rehabilitation and/or the demolition and replacement through new construction of public housing authority developments outside of New York City;
Small Building Construction. $62.5 million for rehabilitation and/or the demolition and replacement through new construction of buildings of 5 to 40 units;
Home Ownership. $41.5 million for promoting home ownership among families of low and moderate income and stimulating the development, stabilization, and preservation of New York communities;
Mobile and Manufactured Homes. $13 million for mobile and manufactured home programs;
Main Street Programs. $10 million for stimulating reinvestment in properties located within mixed-use commercial districts located in urban, small town, and rural areas of the state;
New York City Housing Authority (NYCHA). $100 million for projects and improvements at housing developments owned or operated by NYCHA.
In addition to the capital funding, $124.5 million for service and operating expenses for the first 6,000 units over the next five years was also re-appropriated from last year's budget. This includes $74.5 million from JPMorgan settlement funds and an additional $50 million from last year's budget. There is no new funding committed for services and operating in this year's budget.
As a reminder: at the end of the 2017 session in June, the Governor and legislative leaders only signed off on a $150 million MOU for 1,200 units of supportive housing (the first year of the 15 year, 20,000 unit commitment). The rest of the $1.82 billion is still subject to a still-to-be negotiated MOU. Even though the Governor's new budget removes the MOU language, there is nothing preventing this MOU from being signed now or any time before a new budget is enacted on April 1st.
OFFICE OF TEMPORARY & DISABILITY ASSISTANCE
Homeless Housing Assistance Program (HHAP) - $64 million - $500,000 INCREASE
The executive budget funds the HHAP capital development program at $64 million which is a $500,000 INCREASE from last year. A new provision added to this year's budget allows up to $1 million of HHAP funding to be used for emergency shelter repairs in local social services districts with a population of less than five million. Also, while not part of this appropriation line, it should be noted that HHAP did not receive any additional MRT funding. Until last year, $10 million in MRT capital had been added to HHAP in each of the previous 3 years.
Homeless Housing Prevention Services Program - $35.38 million - $600,000 INCREASE
The executive budget increased the Homeless Housing Prevention Services (HHPS) Program by $600,000 from last year's final budget. HHPS funds the New York State Supportive Housing Program (NYSSHP), the Solutions to End Homelessness Program (STEHP) and the Operational Support for AIDS Housing (OSAH) Program.
HOMES & COMMUNITY RENEWAL
Housing Trust Fund - $65.2 million - $11 million INCREASE
The executive budget proposes INCREASING the Housing Trust Fund by $11 million, up from $54.2 million last year. These funds can be used for capital construction of both supportive and affordable housing.
DEPARTMENT OF HEALTH/MEDICAID REDESIGN TEAM
MRT Supportive Housing Fund - $63 million - $20 million DECREASE
The MRT Supportive Housing Fund has been cut by $20 million this year. This cut will not impact any existing programs. It will impact programs outlined in the allocation plan that have not yet begun and will put a moratorium on programs that were not fully implemented. It's important to note that no existing programs will be impacted by this and therefore no housing units currently funded with MRT will be lost or cut. We will follow up as more information becomes available.
OFFICE OF MENTAL HEALTH
Provides $10 million to enhance support for existing residential programs. The budget increases funds for supported housing and single residence occupancy programs. This investment will help preserve access and maintain existing housing capacity as the State brings new housing units on line through the Empire State Supported Housing Initiative. It is anticipated that the State will follow past practices for rate increases based on greatest need. We will update our members as more information becomes available.
Invests $11 million in community reinvestment dollars based on the elimination of State psychiatric beds that have been unused for over 90 days.
Supports 280 additional community beds. OMH will develop 280 community-based, scattered site supported housing units in the same geographic area by reconfiguring 140 State-operated residential beds.
Minimum Wage Increases for Direct Care Workers
The executive budget invests $17 million to support the direct cost of FY 2018 minimum wage increases for direct care, direct support, and other workers at nonprofits that provide services on behalf of OPWDD, OMH, and OASAS.
Delays Cost of Living Increases for Staff
The budget defers the COLA increase for 2017 until 2018.
The budget now must be passed by the legislature and signed by the Governor no later than March 31st. In the next few weeks, the Senate and the Assembly will hold budget hearings and negotiate with the Governor.
The Network's advocacy in the upcoming weeks will focus on the proposed initiatives outlined above. We are currently planning a March 1st Advocacy Day. We encourage all Network members to participate. Please email Steve Piasecki to register.
|
In the Media
,
What's New
,
Funding
,
New York State
---
01.23.2017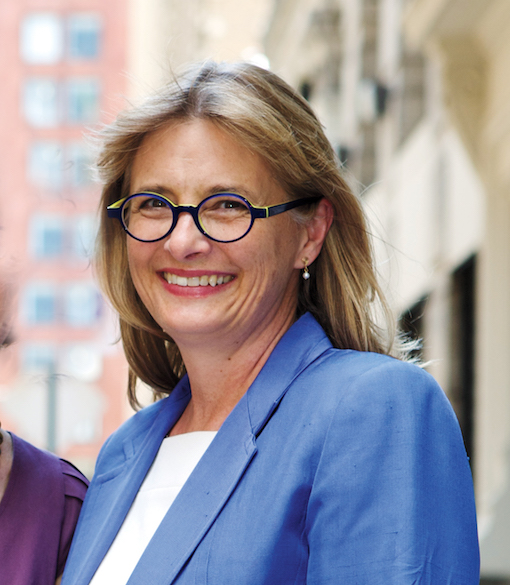 Vicki Been, Commissioner of the Department of Housing Preservation and Development, will step down by January 31, 2017 to return to New York University as faculty director of the Furman Center.
Network Chair William Traylor said, "For all of her terrific quant and analytical skills, Vicki's greatest legacy will be reorienting HPD's focus to the impacts that affordable housing has on communities and within the lives of the families and individuals that call the housing and these communities home." Been was honored at the 2014 annual Network Awards Gala as our Government Partner of the Year.
Maria Torres-Springer, President and CEO of the New York City Economic Development Corporation, will replace Been. Torres-Springer formerly served as Mayor de Blasio's first Small Business Services commissioner.
Laura Mascuch, the Network's Executive Director, said, "Vicki has been a steadfast champion of supportive housing throughout her career and we have been very lucky to have her heading up HPD for these last three years. Her contributions to the Mayor's ten year housing plan will mean that thousands of the most vulnerable New Yorkers will have homes in the coming years. She has been a terrific partner to the Network and our members -- her ability to work at the micro and macro level has been invaluable. She will be greatly missed at HPD but we very much hope to continue working with her in her new role."
Mayor de Blasio, in a statement, said, "With her signature brand of grit and grace, Vicki created and implemented our ambitious affordable housing plan. She is a brilliant public servant and law professor, and her students are lucky to have her back."
Under Commissioner Been's guidance, HPD closed financing on 41,652 new apartments and preserved another 20,854 over three years, putting Mayor de Blasio ahead of schedule for his goal of building and preserving 200,000 apartments for low- to moderate-income tenants. Been played a key role during the Mayor's initiative to require more below-market-rate housing from developers benefiting from city re-zonings. This regulatory change, termed Mandatory Inclusionary Housing, joined an ambitious rewriting of NYC's 1961-era zoning code to eliminate roadblocks to residential development. The City Council voted to in favor of both of these changes in March 2016.
Brenda Rosen, President and CEO of Breaking Ground said, "It's impossible for me to express how invaluable Vicki's support has been to Breaking Ground, our programs and clients during her tenure as HPD Commissioner. I could always count on Vicki's thoughtful, patient counsel to help my colleagues at Breaking Ground realize complex affordable housing developments for our community's most vulnerable and we've time and again seen her give the same counsel to many other peer nonprofits in the supportive housing industry. Countless thousands of New Yorkers are living secure, productive lives in the five boroughs as a direct result her outstanding leadership. We cannot thank her enough for this commitment to New Yorkers in need and to New York City."
|
What's New
,
New York City
---
01.23.2017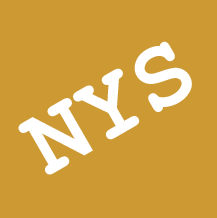 Governor Cuomo and the Office of Temporary & Disability Assistance announced $14 million in Homeless Housing Assistance Program awards for six programs, including three new supportive housing projects. Awards were made through the state's Office of Temporary & Disability Assistance's Homeless Housing Assistance Program (HHAP) to create a total of 110 supportive housing units. Of those 110 units, 62 units have service and operating funding from the first round of the Empire State Supportive Housing Initiative (ESSHI).

The three projects that received awards are:
Breaking Ground/Comunilife Bronxchester (The Bronx) $5,900,000 for 97 units.
Interfaith Partnership on Homelessness (Albany County) $2,621,867 for 5 units.
The Municipal Housing Authority of Utica (Oneida County) $770,000 for 8 units.
The remainder of the funding went to three shelter projects, including Network member Catholic Family Center of Rochester.
Please see OTDA's website for more information.
In related news, HHAP has suspended taking new applications until after the 2017 budget is passed. They are oversubscribed. The remaining $24 million (for the fiscal year ending March 31, 2017) will likely be exhausted by current applications.
|
What's New
,
Funding
,
New York State
---
01.18.2017
Gina Quattrochi, Bailey House CEO and lifelong HIV/AIDS advocate, passed away December 13, 2016 from complications due to cancer. During the 25 years she led Bailey House, Ms. Quattrochi played a key role in transforming the organization into an innovative leader in HIV/AIDS care and supportive housing.
Ms. Quattrochi became the Executive Director of the AIDS Resource Center in 1991, after serving six years on the Board, and in 1995 changed the name of the organization to Bailey House in honor of Bailey Holt House, the first supportive housing residence for people living with HIV/AIDS created by the organization in 1986. Housing was Ms. Quattrochi's passion and her imprint was immeasurable. She was instrumental in working with the City to develop the funding streams for both scattered-site and congregate supportive housing and she helped garner the research irrevocably linking homelessness to the incidence of HIV infection. She was among the first to introduce the notion that housing is healthcare.
Bailey House's Senior Vice President of Housing Resources and Development Jeannette K. Ruffins said, "Gina was a tireless advocate for social justice and client rights."
Charles King, President and CEO of Housing Works, said "Gina is a hero in the fight against AIDS…and a driving force behind the development of supportive housing standards in New York State and her national advocacy for housing as an affordable intervention."
Ms. Quattrochi was former president and a long-term member of the board of directors of the National AIDS Housing Coalition. She was appointed to New York Governor Andrew Cuomo's Ending the Epidemic Task Force in 2014. Ms. Quattrochi also served on the Harlem Hospital Community Advisory Board, the Board of Directors of the Ryan White Integration of Care committee, the Board of Directors of iHealth NYS, and the Board of Directors of the Supportive Housing Network of New York.
Fittingly, the New York City Department of Health and Mental Hygiene called out Ms. Quattrochi's lifelong contribution to the cause dedicating the NYC AIDS Memorial on World AIDS Day, less than two weeks before her passing,
Ms. Quattrochi was a force of nature and will be greatly missed. Our thoughts are with her friends, family and the larger advocacy community.
|
What's New
,
New York City
,
Member News
---
01.10.2017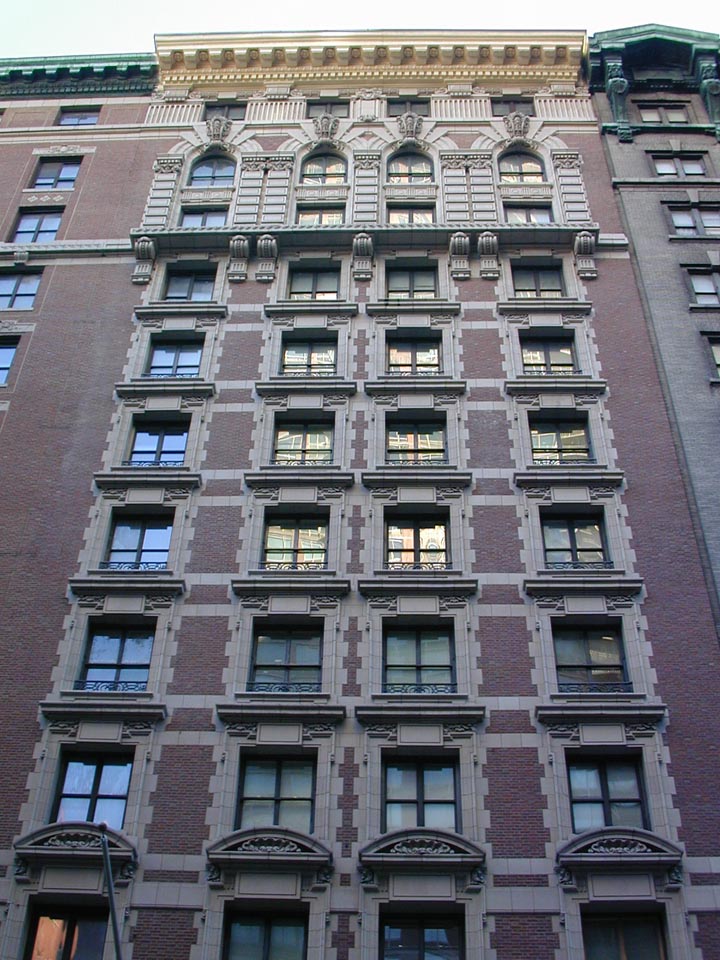 Breaking Ground's Prince George supportive housing residence.
The NYC Department of Housing Preservation and Development's (HPD) Inclusionary Housing Program (IHP) preserves affordable housing in neighborhoods where there have been zoning changes to encourage new development. The IHP consists of two programs:
Voluntary Inclusionary Housing Program (VIHP), enacted in 1987, enables a development to receive a density bonus in return for new construction, substantial rehabilitation, or preservation of permanently affordable housing.
Mandatory Inclusionary Housing Program (MIHP), enacted in March 2016, requires a share of new housing in medium- and high-density areas that are rezoned to promote new housing production—whether rezoned as part of a city neighborhood plan or a private rezoning application—to be permanently affordable.
The sale of air rights in an area where the Voluntary Inclusionary Housing Program (VIHP) is applicable (R-10 Districts, IH Designated Areas, and Special Districts), can generate substantial revenue for an organization that owns a building in one of these areas.
HPD's VIHP applies to new construction, substantial rehabilitation and preservation projects. Until November 2015, the definition of preservation was limited to rehabilitation work on the building selling air rights, mainly replacement or repair of capital elements. Now, the definition of preservation has been expanded to include:
The cost of deep rent skewing;
Rental assistance to low income tenants;
Reduction or elimination of existing debt to the extent necessary to preserve affordability;
Reduction or repayment of existing HPD subsidy to the extent necessary to preserve affordability;
The fair market value of the generating site. In determining the fair market value, HPD will consider whether the generating site or owner is subject to any affordability restrictions and the term of such affordability restrictions and;
With HPD's approval, the creation, rehabilitation, or preservation of additional affordable housing in accordance with HPD term sheets.
Breaking Ground's Prince George Hotel is the first Voluntary Inclusionary Housing Preservation project to be approved since the VIH program was revised in 2015 to include preservation (read the full press release here). According to Louise Carroll, Associate Commissioner of Housing Incentives at HPD, "It took time to get the inclusionary bonus and sale proceeds in sync." She explained how lining up an interested buyer for the air rights and ensuring that the proceeds will be available for the approved preservation purposes is a complex dance where timing of all the steps is critical. Breaking Ground, despite extensive experience in property development, decided to hire an outside construction manager to oversee the project.
HPD recently launched a new IH map that allows users to locate Inclusionary Housing projects (called generating sites) that contain permanently affordable IH apartments as well as sites that have received IH floor area from generating sites (called compensated developments) across the City. The map helps developers with properties in an inclusionary area who are interested in pursuing this type of project see where there is an active market for air rights. It will also help developers determine if a market is oversaturated.
Another critical step is lining up local support for the project. Brenda Rosen, President and CEO of Breaking Ground, recalled, "Upfront outreach to the community board was essential. They were unanimously supportive because we took the time to engage deeply."
In order to raise capital to renovate an affordable building, an organization can check to see if they have available air rights by calling HPD. If a building in an inclusionary zone has air rights available for sale, they can work with a broker to sell those to a developer who wants to build beyond what the zoning allows in that community board. Once there is sufficient revenue for the construction work, the organization can close financing on the project and get approval to start construction. Once a regulatory agreement is signed with HPD, the buyer of the air rights can seek permits to begin construction on the bonus part of their project. Once HPD approves the renovation work and the affordable housing owner has completed the renovation, the buyer can get the Certificate of Occupancy for the bonus portion of their project.
Sound complicated? It is.
The potential benefits are substantial, as are the risks. To find out if your building can participate in the VIH Preservation Program, the best place to start is by looking up your site on ZOLA, City Planning's zoning and land use application or by calling the Inclusionary Housing Program at HPD , and let them guide you through the process. As construction costs increase and land becomes scarcer, affordable and supportive housing owners must explore every available resource at their disposal.
|
What's New
,
New York City
---