Showing Posts by Date: 08/2016
08.31.2016

Cutting the ribbon at Evergreen Lofts.
On July 25th Evergreen Health Services held a ribbon cutting ceremony for Evergreen Lofts. This new supportive housing project is a collaboration between Network members Evergreen Health Services, providing on site services, and Southern Tier Environments for Living (STEL), the not-for-profit developer. Half of the 56 total units are for homeless individuals living with major chronic health issues. Evergreen embraces the Housing First model.
Steven Ald, Director of Real Estate Development at STEL, thanked the Network for helping with community support in the early stages of the project. Additional speakers included Ronald Silverio, President of Evergreen Health Services; Ruth Anne Visnauskas, Executive Deputy Commissioner, New York State Homes and Community Renewal; and Samuel G. Roberts, Commissioner, New York State Office of Temporary and Disability Assistance. Buffalo area elected officials Congressman Brian Higgins, Senator Tim Kennedy, and State Assembly Member Sean Ryan also spoke.
About 30% of the funding was made available through federal and state historic tax credits. The project was designated as an adapted reuse of an historic site, the Buffalo Manufacturing Company, due in part to the unique beam construction. The exposed beams became a focal point of the project. An original display case on the second floor showcases antique trunks that were made on site.
Additional funding for Evergreen Lofts comes from the Federal Home Loan Bank through First Niagara Financial Group. The project was syndicated by the National Equity Fund. LP Ciminelli was the contractor and SWBR (a new Network member) was the architect.
|
New York State
,
Openings
---
08.22.2016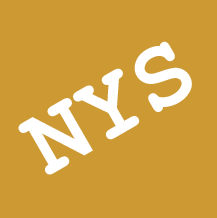 The Network over the past year has been working with members to help explore the State's new Home and Community Based Services (HCBS) program and the challenges and opportunities that exist with this new program for supportive housing providers.
As part of these efforts, the Network hosted an HCBS technical assistance webinar on Friday, August 12th to assist Upstate and Long Island members in preparing for the October 1st start of HCBS delivery. Network consultant, Cindy Freidmutter of CLF Consulting gave a 90 minute presentation to over 80 attendees about the opportunities and challenges that supportive housing providers may face offering HCBS. The presentation covered strategies for starting up these services to minimize risk, infrastructure requirements and the financial viability of offering services including how to align costs and revenues.
You can also view the presentation slides by clicking here.
The Network held similar technical assistance workshops last year with New York City members (HCBS services began a year earlier there), helping organizations prepare for the downstate launch of HCBS. The powerpoint slides from the Network's 2015 NYC September trainings is here. As noted above, when you click on the link to access the webinar, it will take you to a registration page – fill in your name and email address and it will take you to the recorded webinar.
For more information about HCBS, please visit the Network's Medicaid and Supportive Housing section on our website.
|
What's New
,
Funding
,
New York State
---
08.16.2016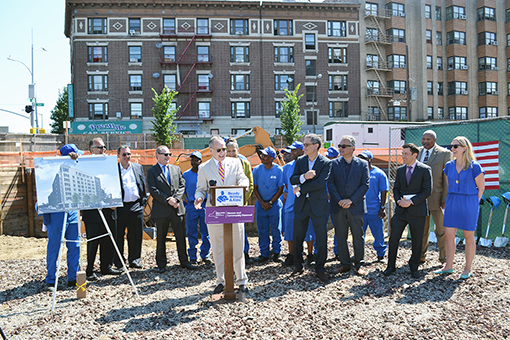 George McDonald, President of The Doe Fund, and dignitaries at the Webster Green groundbreaking.
On July 19th, The Doe Fund held a groundbreaking for Webster Green: a new 82-unit permanent supportive and affordable housing residence in the Norwood neighborhood of the Bronx. The project is a partnership between the Doe Fund and private developer Robert Sanborn Development. Currently a hole in the ground, Webster Green will provide 41 studio apartments for individuals with health-related issues and 41 affordable units for low-income individuals from the community. Magnusson Architecture and Planning is designing the LEED-certified, eight story residence which will include an outdoor common area, community room and laundry facilities as well as space for on-site services. The residence has been designed by Magnusson Architecture, and the general contractor is Galaxy Construction.
The crowd was greeted by Doe Fund's President George McDonald, and included congratulatory addresses by HCR Commissioner James Rubin, Doe Fund Board Chair Craig Lucas and Citi Community Capital's John Heppolette. OTDA Commissioner Sam Roberts spoke, praising the governor for believing in supportive housing as the most effective answer to chronic homelessness. Senator Ruth Hassell-Thompson celebrated the collaboration between the public and private sector while emphasizing, "People with disabilities have the right to decent, quality housing, and cannot return to their community unless there are open arms." The Corporation for Supportive Housing's Jennifer Trepinski spoke to the need for more permanent supportive housing in New York, applauding all stakeholders involved.
The project is funded by New York State Homes and Community Renewal, New York State Office of Temporary and Disability Assistance, New York State Health Department, Corporation for Supportive Housing, New York State Energy Research and Development, Citi Community Capital and other government agencies. The syndicator is Raymond James Tax Equity Group.
|
What's New
,
New York City
,
Groundbreakings
---
08.15.2016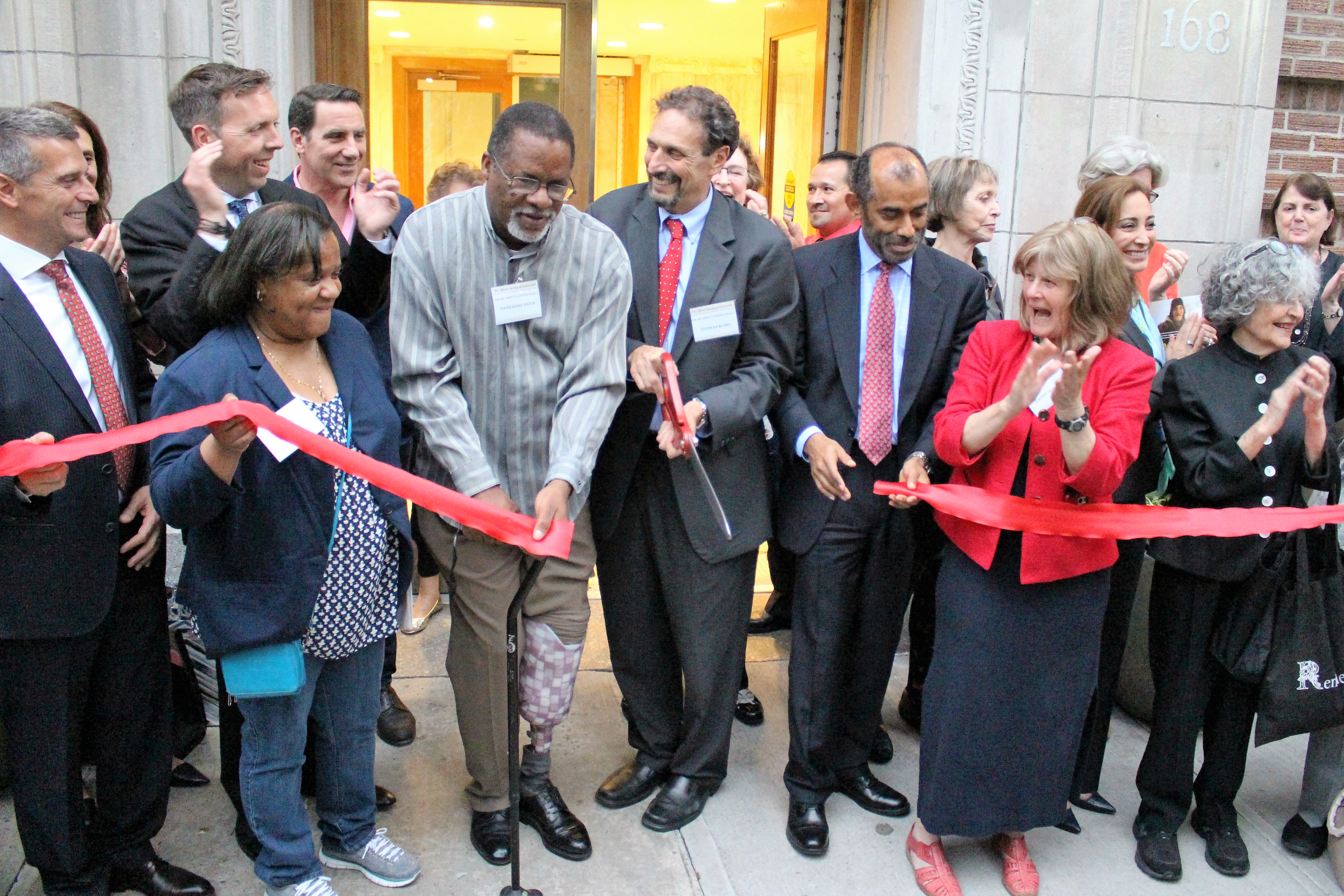 Cutting the ribbon at the renovation ceremony.
On May 24th, Goddard Riverside celebrated the renovation of their Capitol Hall residence. One of the very first supportive housing residences in NYC, Capitol Hall was opened initially in 1983. Back then, plans were afoot to convert the decaying SRO into luxury housing, when a group of neighbors on the Upper West Side got together and took a stand in support of preserving affordable housing for their low-income neighbors. The building now houses 200 people including those who have been homeless and those were at risk of becoming homeless.
The recent upgrades give each tenant a private kitchenette and bathroom. The project also restored the building's beautiful marble lobby, and added community space for social and educational activities.
The New York Times published a stirring article from a former Capitol Hall tenant on the occasion of the re-opening.
"With help from our partners, we've made Capitol Hall a building any New Yorker could be proud to call home," said Goddard Riverside Executive Director Stephan Russo. "We're grateful for the opportunity to restore this building to its former glory—and to help the people who live in it restore their lives."
Congratulations, Goddard Riverside!
|
What's New
,
New York City
,
Member News
---
08.02.2016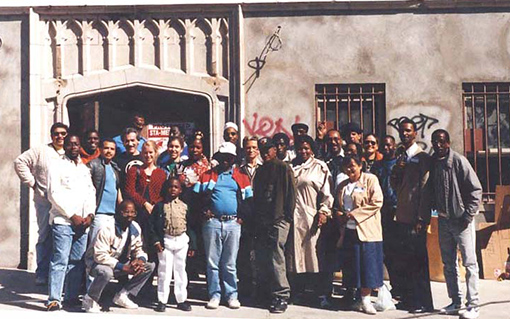 Tenants gathered in front of the building that would become their new home and BHC's fifth development, The Rio, at 10 Ft. Washington Avenue, during the renovation process that created 75 studios and 7 family apartments, circa 1989. (Ms. Baxter is in the red sweater).
On July 1, 2016 the life and work of Ellen Baxter, Founder and CEO of Broadway Housing Communities, were featured on NPR's Invisibilia in an episode by reporter Lulu Miller, who introduced the episode by discussing her family's experience with mental illness. Just as Miller discussed the challenges in having a mentally-ill older sister, so did Ms. Baxter discuss similar experiences growing up with a mother living with mental illness and addictions.
Ms. Baxter's story is a moving first-person exploration of the path her life and career took in searching for more humane treatment alternatives for families and individuals living with mental health issues. She spoke about studying psychology at Bowdoin College and having a professor's support in getting placed (under false pretenses, putting on her best 'depressed face') in a mental ward for a week where she was eager to see what treatments were working – and disheartened by her growing realization that there were no effective treatments, that patients were overmedicated to the point of unrecognizability, and spent the days watching television, or looking out the windows and waiting for the bells to ring. She described the stultifying atmosphere: "One can almost see the humanity of people evaporating."
Ms. Baxter was convinced that there had to be a better way. She haunted the library looking for alternatives, and hit upon a small town named Geel (pronounced with a guttural 'h' as 'Hale') where, as a book described it, "At the village of Geel in Belgium, it was well-known that the insane have been placed under the management of the villagers." The town had pioneered a model of family foster care, that has continued to develop over the years, in which families host strangers who are called 'boarders' or 'guests' who have mental health diagnoses (of which the families are given no details).
Why Geel? Lore has it that St. Dymphna, the patron saint of the mentally ill, was martyred on the spot where Geel is located nearly a thousand years ago, and that in 1300, a church was built on her burial place, which attracted pilgrims seeking a cure for their mental illnesses. And so over centuries, the town became unusually comfortable hosting individuals with these challenges. By 1930, 25% of all residents in Geel had a mental health diagnosis.
Baxter was awarded a one year Watson Fellowship to go to Geel to find out how this model worked, after which she returned to New York City.
What is most remarkable in Geel is perhaps the longevity of these relationships that begin with strangers: the average length of stay with a family in Geel is 28 years; a third of all people with mental health diagnoses who are placed with foster families in Geel stay with them over 45 years.
Ms. Miller quotes Ms. Baxter's observation that while the medical care in place in Geel is crucial, "When it comes to the day in and day out care that families are often more capable than professionals, that their hands have a healing touch in part because they aren't bound by the rules and they aren't blinded by diagnosis, but most important because they have let go of the mission to cure."
Despite various setbacks along the way in adopting a model from a Belgian village to one of the biggest and most densely populated cities in the world, Ms. Baxter used her insights from Geel to help inform the movement that would come to be known as supportive housing, along with insights she gleaned from other founders including Father John Felice and Father John McVean of St. Francis Friends of the Poor.
The Network caught up with Ms. Baxter on July 18th to talk about other key experiences that informed her work creating our supportive housing movement.
Ms. Baxter began working for the Community Service Society after returning from Geel. In 1979, she began researching and writing the landmark report (co-authored with Kim Hopper) "Private Lives/Public Spaces: Homeless Adults on the Streets of New York City," that was published two years later, as the movement to deinstitutionalize patients from 'insane asylums' gained ground and thousands of people with mental health issues found themselves with no place to go. Ms. Baxter and Mr. Hopper spoke with these individuals where they lived: on park benches, at the Port Authority bus terminal, riding the subways all night -- before the Callahan 'Right to Shelter' decision – when there were just 37 beds available for all homeless women in NYC, and when, according to Martin Begun of NYU, 35-55 people every night were coming into the morgue, dying from exposure.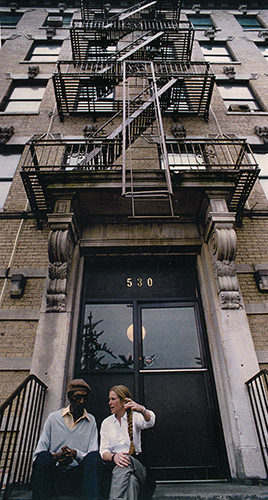 The experience of seeing the explosion of homelessness and human suffering on the streets of NYC, and her positive experience in Geel both contributed to Ms. Baxter's commitment to finding a more humane alternative. In 1983, Baxter founded one of the City's oldest nonprofit supportive housing providers, Committee for The Heights Inwood Homeless (the original name of Broadway Housing Communities), now home to 7 affordable and supportive housing residences in West Harlem and Washington Heights. Ms. Baxter's understanding evolved over time – initially, it was taboo to mix homeless individuals and homeless families, especially when mental illness was part of the mix – but with BHC's fifth building, The Rio, their first attempt to mix these groups, it became evident that "families with children enriched and normalized a building in a very natural fashion." Now integration -- of families and single individuals, of people with mental health challenges with others, formerly homeless individuals with low-income members of the community -- is the norm for BHC.
It was while being interviewed by Ms. Miller that Ms. Baxter realized the astounding and life-changing success of the model to which she contributed so much: there are many tenants who have been living happily in BHC's residences for over 20 years. Baxter says "supportive housing can work in so many different forms, there's no one perfect model. The need for significantly more housing for individuals and families with mental health challenges is so great: thousands of people with mental illness are still quartered in jails, shelters, ER rooms."
Thank you, Ms. Baxter and Broadway Housing Communities, for the vision of a more humane New York that you have brought to fruition through decades of committed work! The supportive housing community is indebted to you.

Above photo: Ellen Baxter and Jack Langford sitting on the stoop of BHC's first building--and Jack's home--The Heights, 530 W. 178th St., circa 1986.
|
In the Media
,
What's New
,
New York City
,
Member News
---