2011 Network Gala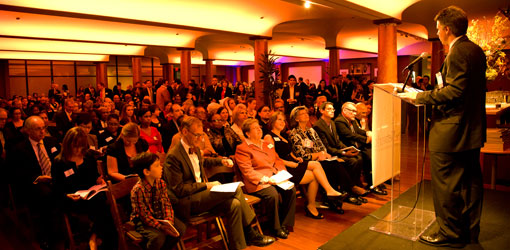 THANK YOU to our more than 400 friends who joined us October 25 for our annual Awards Gala! And congratulations to this year's honorees!
We hope you enjoy the following photos from the 2011 Awards Gala.
Follow the links below to learn more about this year's honorees.
New York State Office of Temporary and Disability Assistance (OTDA) Bureau of Housing and Support Services
Brian Tracey, Community Development Lending and Investments Executive, Bank of America Merrill Lynch
Michael Andersson, Geel Community Services, Inc.
Patricia Hall, Community Counseling & Mediation
Kathlyn Gardens, YWCA of Rochester and Monroe County
The Schermerhorn, Common Ground Community
Georgina Ngozi and Gwen Sumter, Brooklyn Children's Museum (nominated by the Institute for Community Living, Inc.)