Veterans

(left to right) Dr. Roscoe C. Brown, Tori Lyon, Prentiss Donaldson and Colonel David Sutherland help with the ribbon-cutting ceremony at Jericho Project's Fordham Village. Photo courtesy of Jericho Project.
According to recent estimates, there are nearly 6,000 homeless veterans in New York. Across the state, the Network and its members are working to lower that number to zero. Below, you'll find information on the various veteran-related programs operated by our members. Click the name of each organization to learn more. Click each organization's logo for information on how to donate.

Albany Housing Coalition is one of the country's leading innovators in providing housing and help to homeless veterans. The organization runs a transitional residence, a supportive housing residence and other programs tailored to curb veteran homelessness.
---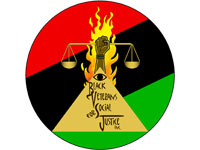 Black Veterans for Social Justice provides housing, counseling and links to healthcare for all veterans. The organization, established in 1979, operates a Homeless Veterans Reintegration Program, a Veterans Service Center and 800 units of housing, among other programs.
---
In 2011, BRC received a grant from the Robin Hood Foundation to expand its veteran homelessness outreach efforts in New York City. BRC conducts outreach on subways and other transportation-related locations through a contract with the New York City MTA. Common Ground and Goddard Riverside Community Center received similar grants.
---
Common Ground operates specialized programming to assist homeless veterans obtain and sustain housing and services. These programs include a new Robin Hood Foundation-supported initiative to place veterans living on the streets of Brooklyn and Queens in residential services.
---
The Doe Fund's Veterans Program has provided transitional housing and services to more than 500 veterans since 2009. In addition to housing, participants receive counseling and advocacy, educational assistance and access to substance abuse support groups.
---
Goddard Riverside received a grant from the Robin Hood Foundation in 2011 to expand its veteran homelessness outreach efforts in New York City. The organization conducts street-level outreach through a contract with the New York City Department of Homeless Services. Common Ground and BRC received similiar grants.
---
H.E.L.P. USA is now accepting tenant applications for Genesis Neighborhood Plaza II, a new supportive housing residence in Brooklyn. The residence will offer 98 units, of which 48 are set-aside for homeless disabled veterans. H.E.L.P. has also launched a new series of public service announcements on veteran homelessness.
---
ICL operates the Borden Avenue Veterans Shelter (BAVR), a short-term housing program in Long Island City, New York. BAVR accommodates 243 veterans, all of whom have access to case management services, on-site medical/psychiatric services and help to find permanent supportive housing.
---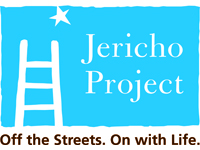 Jericho Project recently opened Fordham Village, New York City's first supportive housing residence for homeless veterans. Jericho also runs a scattered-site supportive housing program for families and will open another veterans residence, Kingsbridge Terrace, later this year.
---
Home Again, a program of JBFCS, educates those who serve America's veterans. Home Again offers trainings on military culture to an array of community providers, including those who offer job-readiness programs, mental health services and other services often found in supportive housing. The initiative has trained more than 800 individuals to date.
---

Project Renewal's In Homes Now provides supportive housing to homeless veterans and non-veterans struggling with substance abuse. The program was created after Project Renewal won a major national grant in 2003 to design a new initiative to help chronically homeless individuals.
---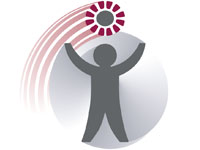 Samaritan Village operates a Veterans' Program, which offers shelter, substance abuse counseling and mental health services to veterans. The organization reserves 98 beds exclusively for veterans in Manhattan and Queens. The Veterans Program also provides opportunities for securing employment, housing and family support services.
---
SUS operates a variety of veteran-specific programs including a new public awareness campaign. SUS operates a Homeless Veterans Reintegration Program (HVRP), a Supportive Services for Veteran Families (SSVF) program and a transitional residence for veterans.
---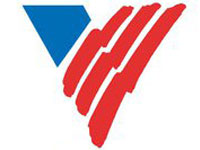 VOA Greater New York serves homeless veterans across a spectrum of needs, with short-term emergency shelter, transitional housing and permanent supportive housing. Since 2007, the organization has more than quadrupled the number of housing settings it provides veterans, from 47 to 354. VOA GNY also offers a range of non-housing services for veterans.
---
Learn what you can do to help house homeless veterans at the U.S. Interagency Council on Homelessness website. 100,000 Homes, the Corporation for Supportive Housing and Robin Hood Foundation have collaborated to create and implement a Housing Placement Boot Camp for use in communities around the country.